I use the Teams web client as my primary Teams application – I like it, but it's also important to be able to identify where the web client falls short of full Teams functionality. There is one big "missing" feature to me – screen sharing. I can view shared screen, but I cannot remote control shared screens and cannot share my own screen.
But now you can share your screen in a Teams web client. You have to schedule a meeting, and you still cannot perform remote control operations in the web browser. But it's awesome to be able to show someone what I'm working on or let a tech support engineer follow along as I reproduce an error.
To share your screen from a Chrome browser, first open https://teams.microsoft.com in Chrome. Schedule a meeting and join it. Open the sharing control panel.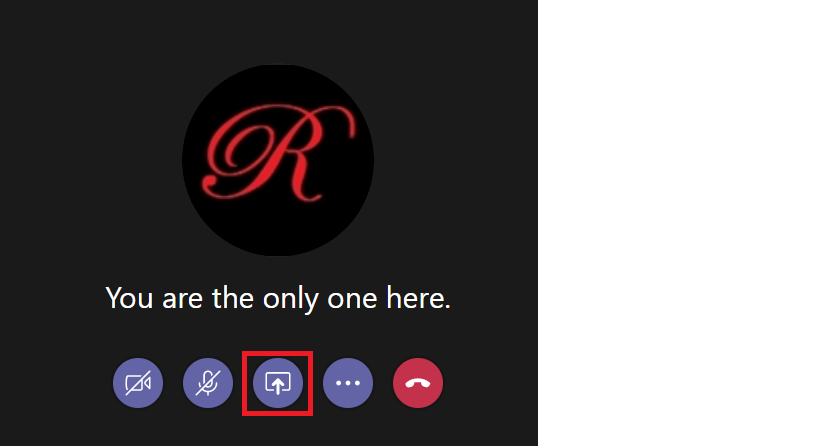 Select "Screenshare"

Select the appropriate tab to share your entire screen, a single application, or a single Chrome tab. Select the screen/application/tab that you want to share and click "Share".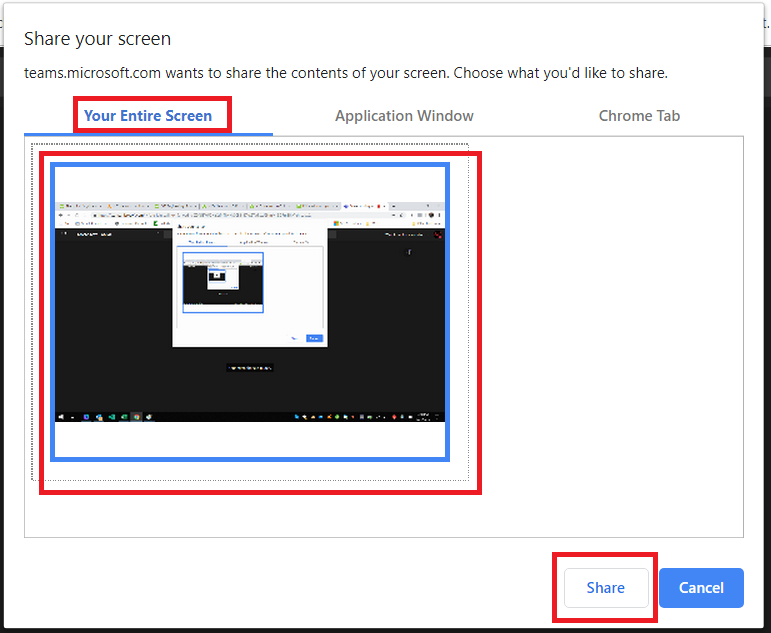 Voila! You are sharing your screen. Click "Stop sharing" when you are done (or just disconnect from the meeting).