We'd made ribs a few weeks ago using my usual pressure cooking-followed by high temp cooking to caramelize the sauce approach. While that works well in an oven — where the falling-apart-tender ribs sit safely in a baking dish — it's not great for grilling. Scott wondered how cooking some ribs just on the grill would work out. I spent some time researching how people make bbq ribs on gas or electric grills and came up with a cooking approach that sounded reasonable — low temp, long cook, and wrapped in aluminum so they don't dry out.
After washing the ribs and removing the silver skin, I rubbed them with a blend of salt, paprika, chipotle pepper, black pepper, cayenne pepper, thyme, and garlic. I put the grill's temperature sensor into a thick, meaty section and wrapped them in aluminum foil. The grill was heated to 300° F. The ribs cooked for about 90 minutes — the internal temperature was 180° F, which was in the range the cooking technique indicated. I took them inside and carefully unwrapped the foil.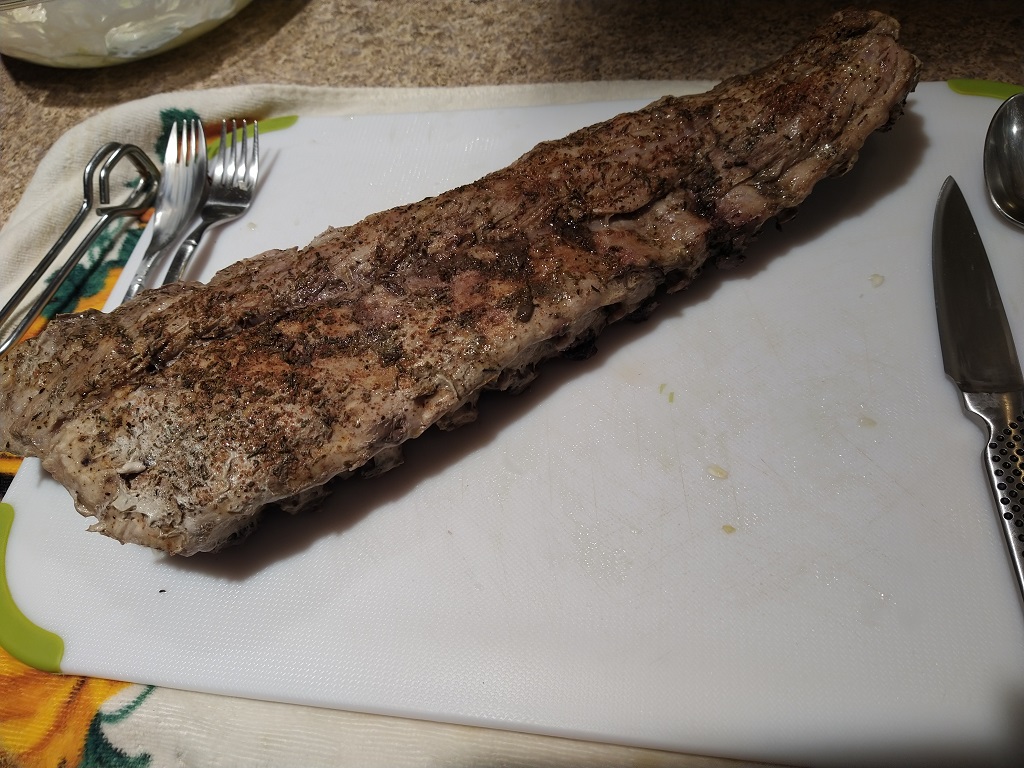 I cut the rack in half because we had two different sauces we wanted to try. The larger half was liberally brushed with Guy Fieri Apple BBQ sauce, and the smaller half was brushed with the Brown Sugar version from the same company. The apple one smelled like some hand soap that had come with the house — not like actual apple, but like apple fragrance oil. I read and re-read the ingredients trying to figure out what the smell was, but didn't find any artificial flavors listed.
I cranked the grill (set to 600° F, but never got over 550° F) and cooked the ribs for five minutes.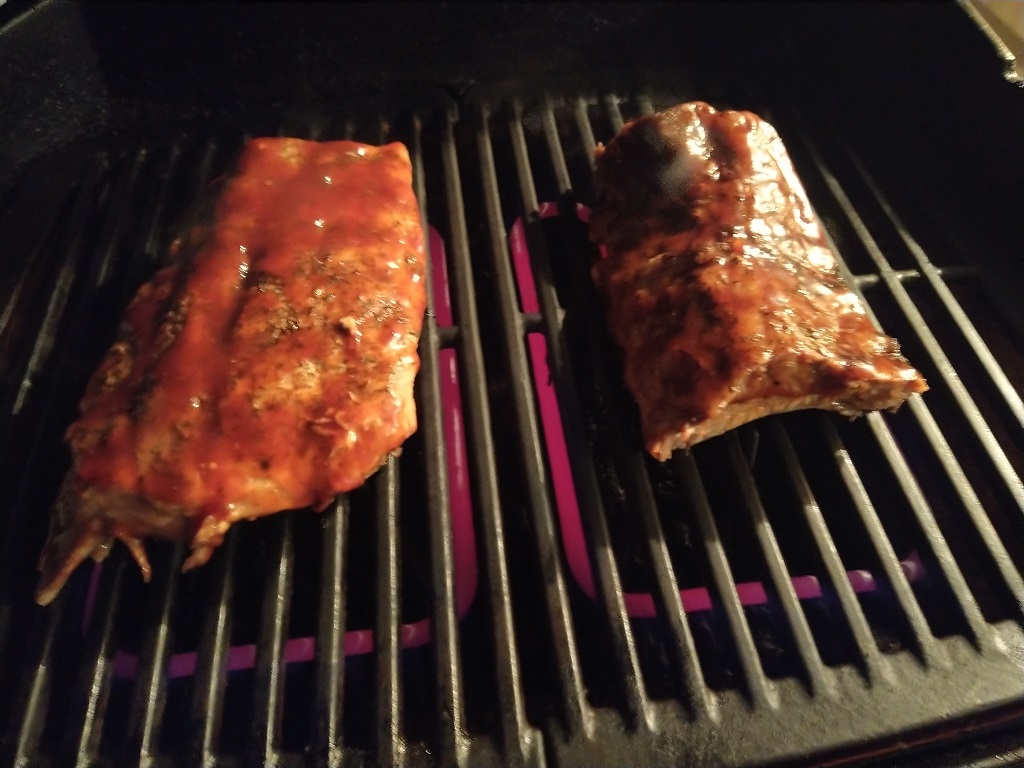 I then brushed more sauce over the ribs, flipped them, and cooked them for five more minutes.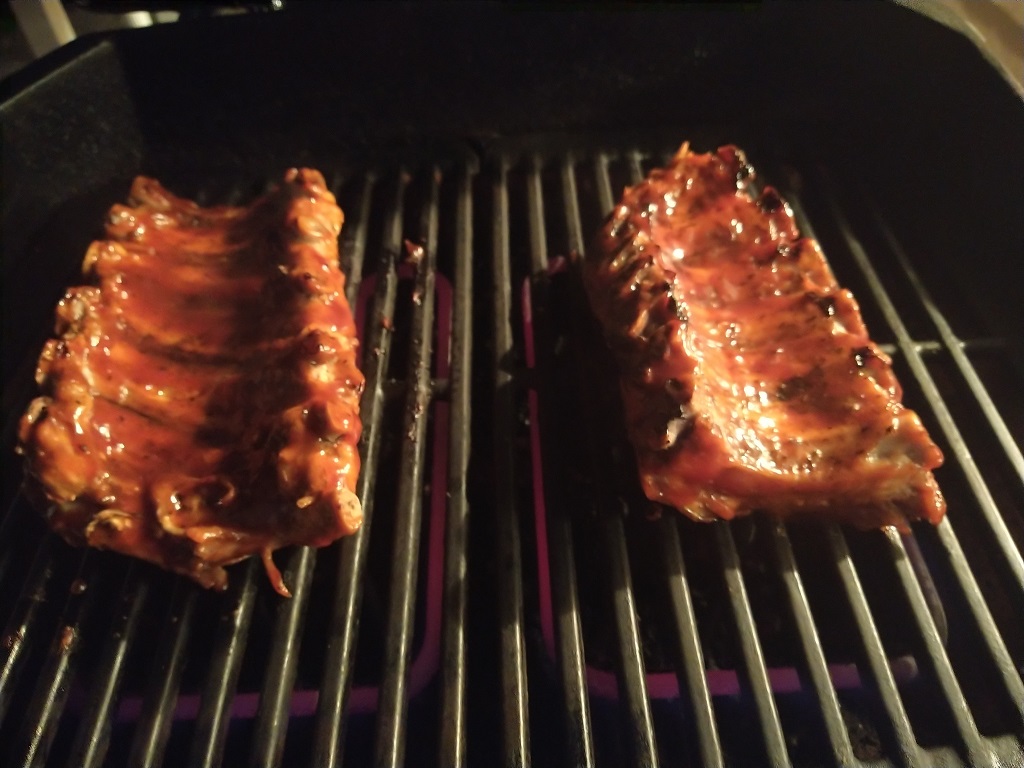 I flipped them and allowed them to cook for another minute because the sauce on the side facing up hadn't caramelized.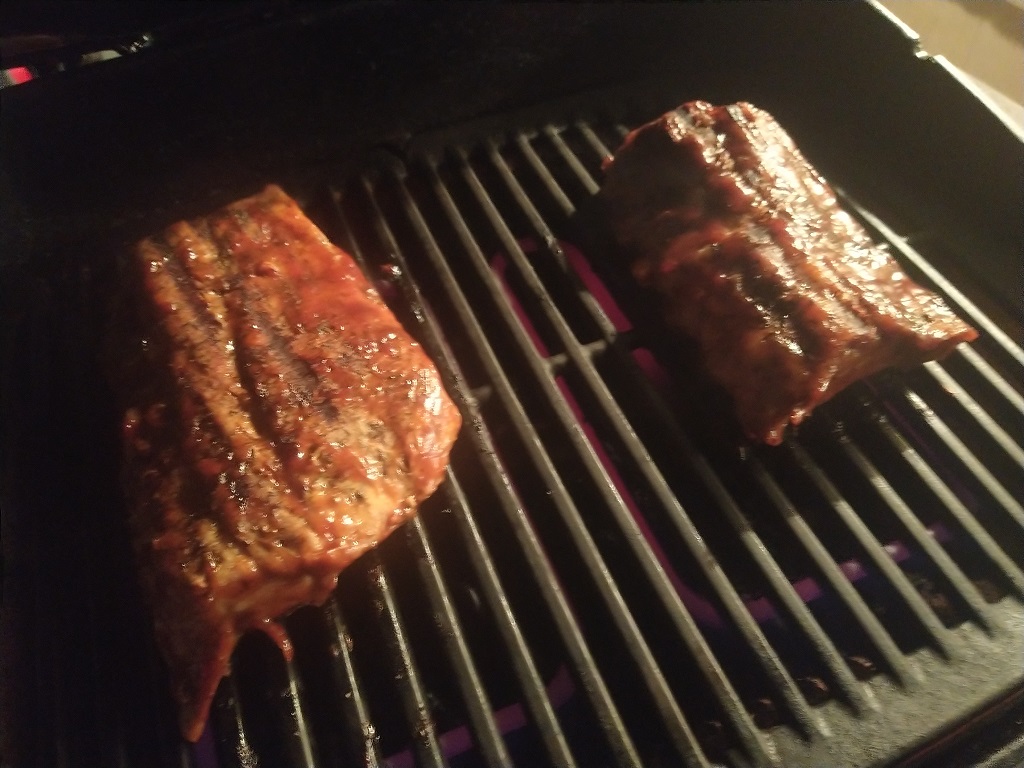 I brought the ribs inside and let them rest for a bit while everyone got ready for dinner.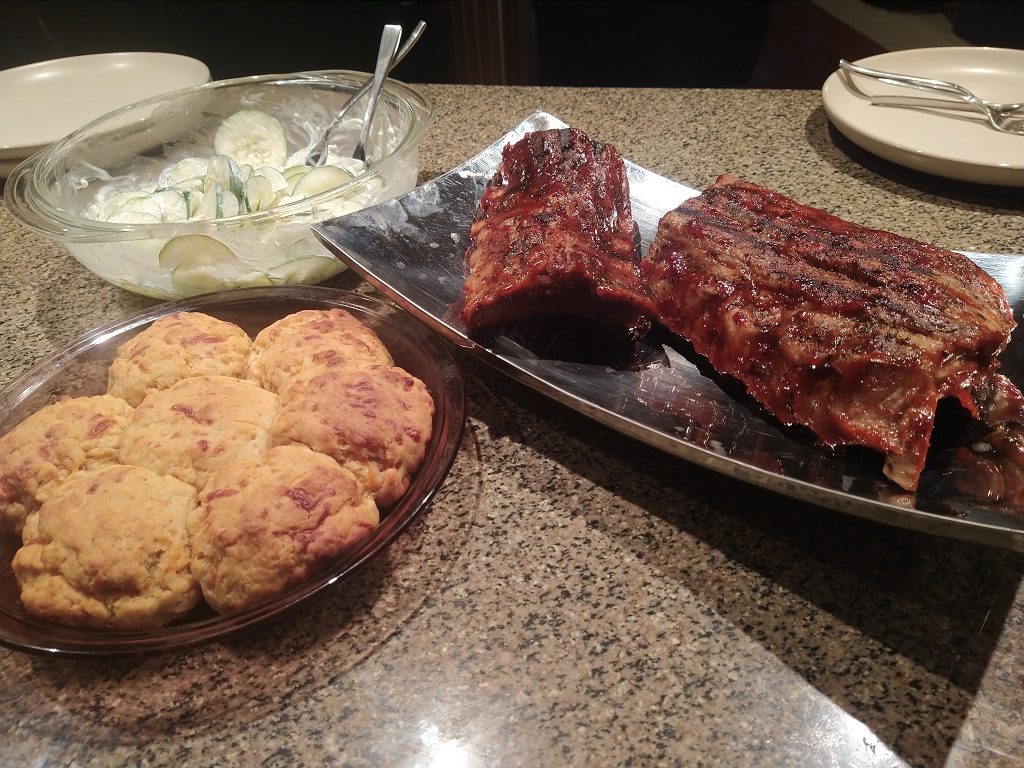 Scott sliced the ribs, and dinner was ready. The BBQ sauce wasn't great — the sauces were quite vinegar-y too. The ribs weren't falling apart like the double-cooked ones we made a few weeks ago, but it could have used a little more time on the grill to get more tender and fully render the fat. But it was a nice meal (and an interesting experiment).