You can pin messages … but I wouldn't say pinning a message has the result I'd expect. First, how to do it. On any channel message, you can click the ellipsis to access a menu. Select "Pin".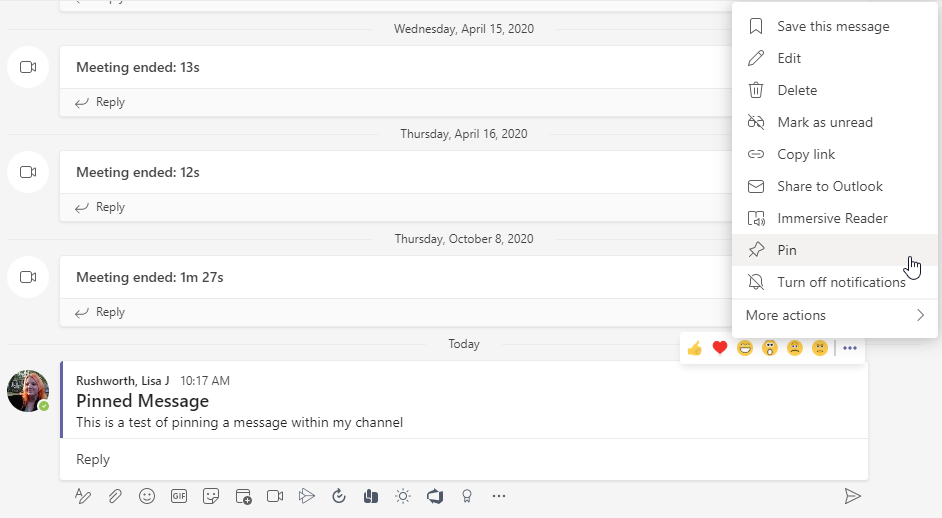 You'll get a warning that the message will be pinned for everyone … sounds good, right? If you want everyone to read the rules of the Teams space or to read the "NDA Applies To These Discussions" notice, you want the message pinned for everyone. Click "Pin" to continue.
Aaaand … everyone sees the message highlighted (and a little pin icon). The message is not, however, pinned to the bottom of the conversation list where everyone is sure to notice it. It is not displayed at the top of the current page where everyone is sure to notice it.

But there is a way to quickly view pinned messages in a channel. In the upper right-hand corner of the channel's conversation list, find the little info icon. It's the one you've never noticed because it didn't do anything too useful … right next to the 'meet' button. Click it.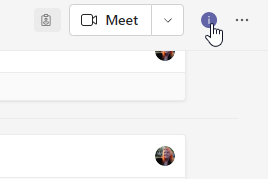 Scroll past the 'About' and 'Members' section of the info, and you will see any pinned posts.