Instead of trying to build a whole Anya play land under the maple tree in our front yard, I'm starting a one-thing-at-a-time approach. I picked up a slackline to run between the big maple and another maple just under fifty feet to the South.
The next step is to make a swing of sorts. I am basing her swing on a woven one I found at Magic Cabin: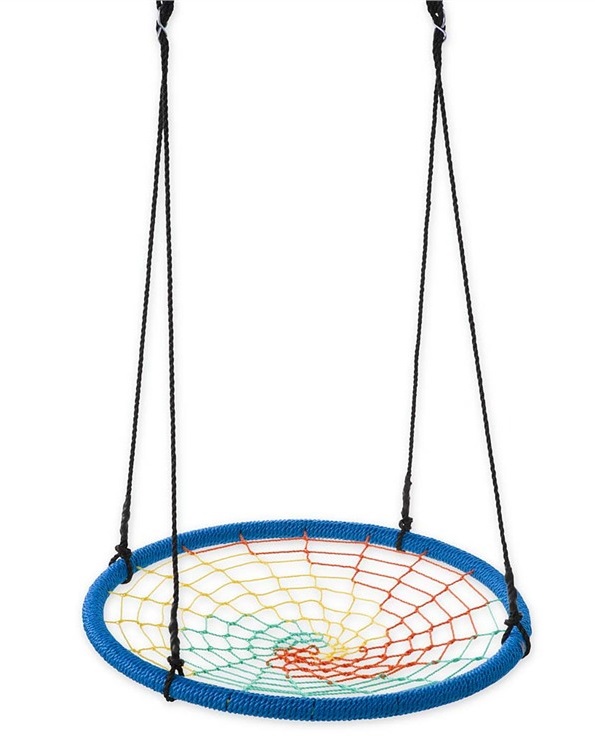 I got a lot of 550 paracord. I will bend a metal tube to form the circle and wrap that circle in purple paracord. More purple paracord will be woven into the wrapping to give me a mount point for the web. I'll then weave inward around the circle going through the rainbow colors. The final step will be to weave some black paracord into the circle to give us a couple of ropes to hang up in a tree.
That'll give us a swing and balance activity. Next year we can work on getting a fort, slide, and rock wall.