Microsoft Whiteboard, in Teams, is currently a public preview. Like other previews available in the Office 365 ecosystem, there will be glitches and things that don't work properly. If something isn't working quite right, turn off the preview and verify the problem persists before reporting an issue. You can submit feedback directly to Microsoft through their UserVoice site, but previews are not supported by Microsoft.
Now that the warning bit is out of the way – we've been using the Whiteboard for a week and the only oddity I've encountered occurs when both a Whiteboard and desktop are shared simultaneously. You must keep minimizing the Whiteboard to view the shared desktop.
How do you use a Microsoft Whiteboard in your meeting? When you are in a meeting, click on the "Sharing Tray" in the meeting tool bar.

In the "Whiteboard" column, select "Microsoft Whiteboard"
A whiteboard will be opened and shared with everyone on the call. To draw on the Whiteboard, select "Inking mode"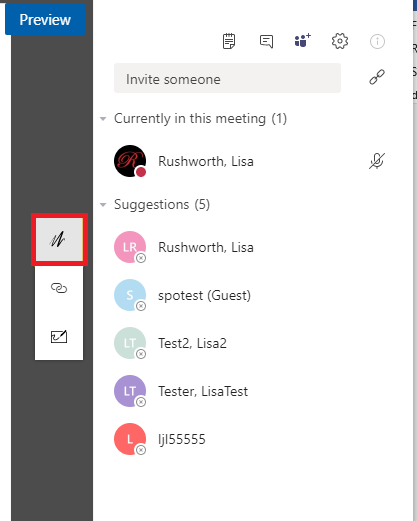 Click on a pen (or the eraser) along the right-hand side to select a pen color.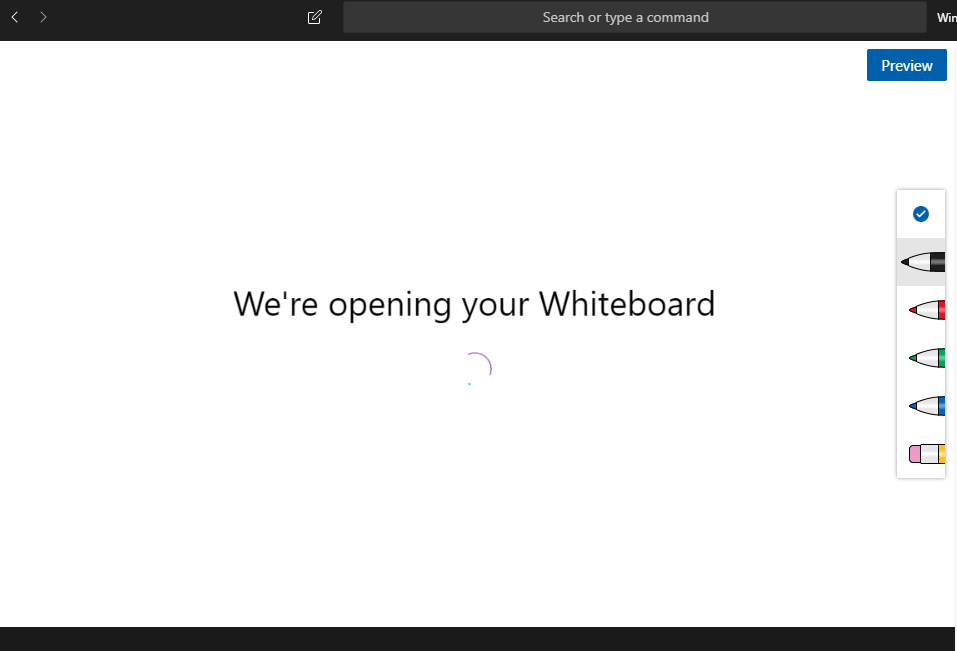 Draw on the screen. Click on the blue check-mark to leave inking mode. To close the whiteboard, click "Stop presenting".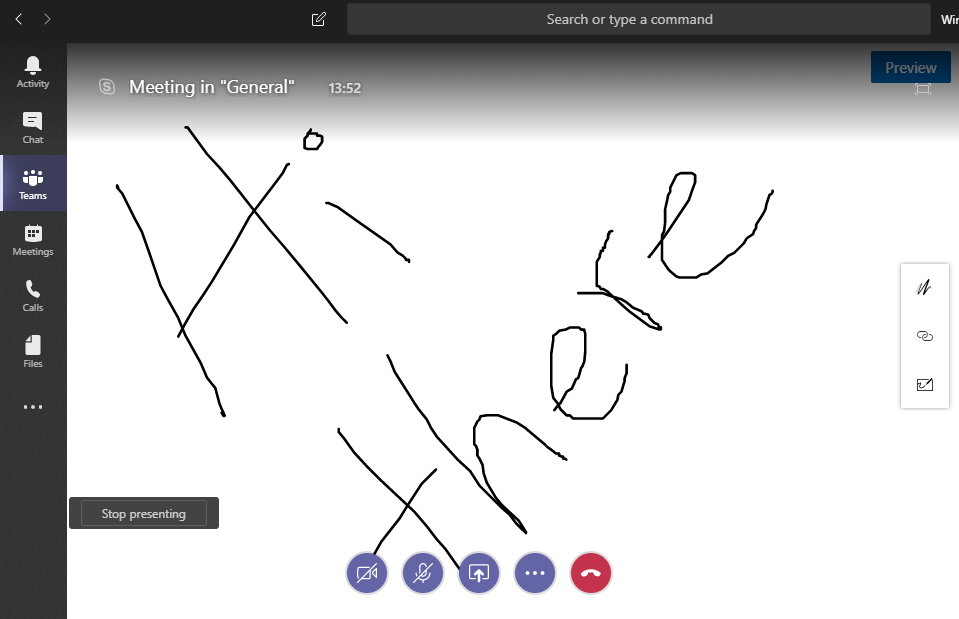 After the meeting, how do you access the Whiteboard? Visit https://whiteboard.microsoft.com – the Whiteboard will be stored for the person who initiated the Whiteboard in the meeting. To share it with others who had attended, click the ellipses on the Whiteboard preview.

Select "Invite"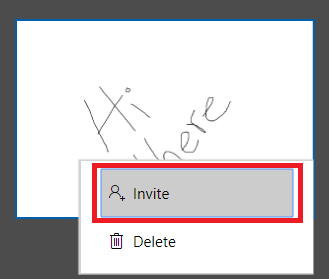 Select "Create sharing link" and paste the link into the Teams meeting chat.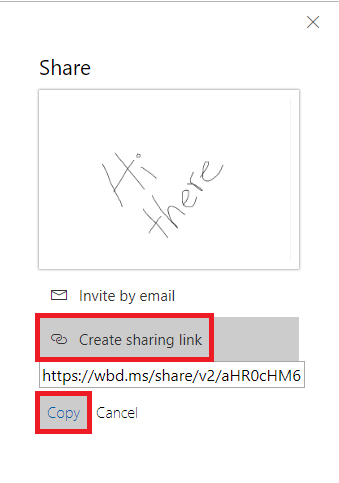 Team members can use the link to view the Whiteboard.

Whiteboards from Teams meetings are also available through the Whiteboard app. The app expands on the basic Whiteboard functionality available in Teams or online. In the app, you can select text ink and convert it to more readable text. Use the lasso tool to select a region of text ink.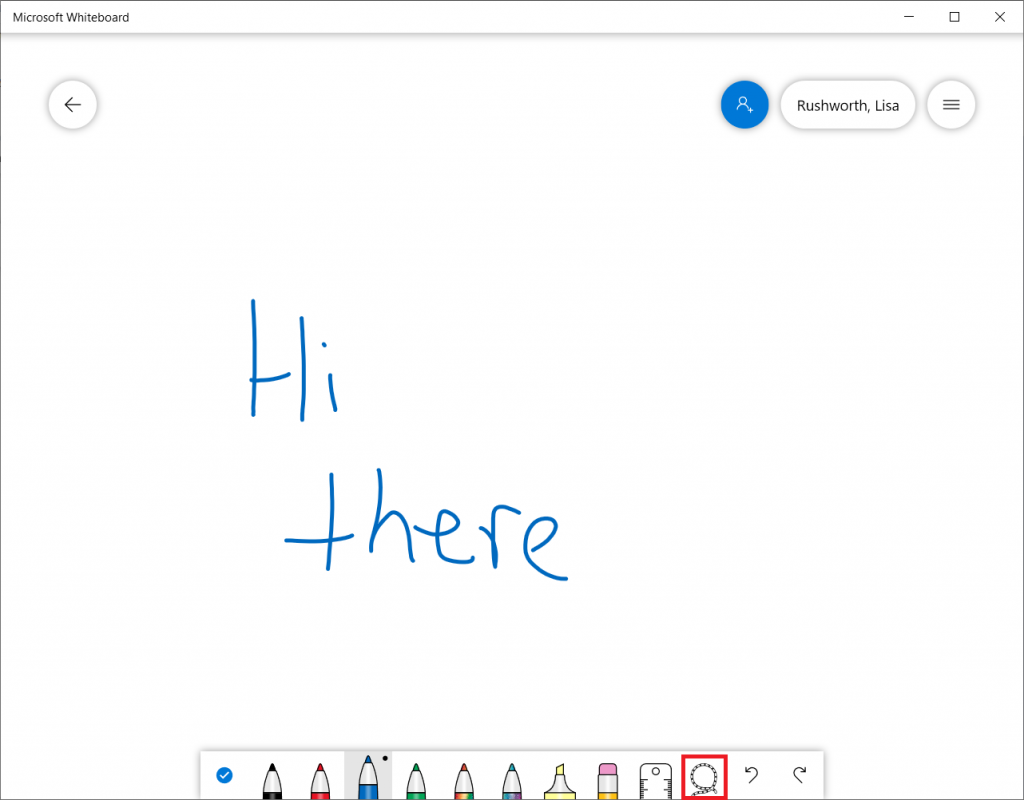 Click on the magic wand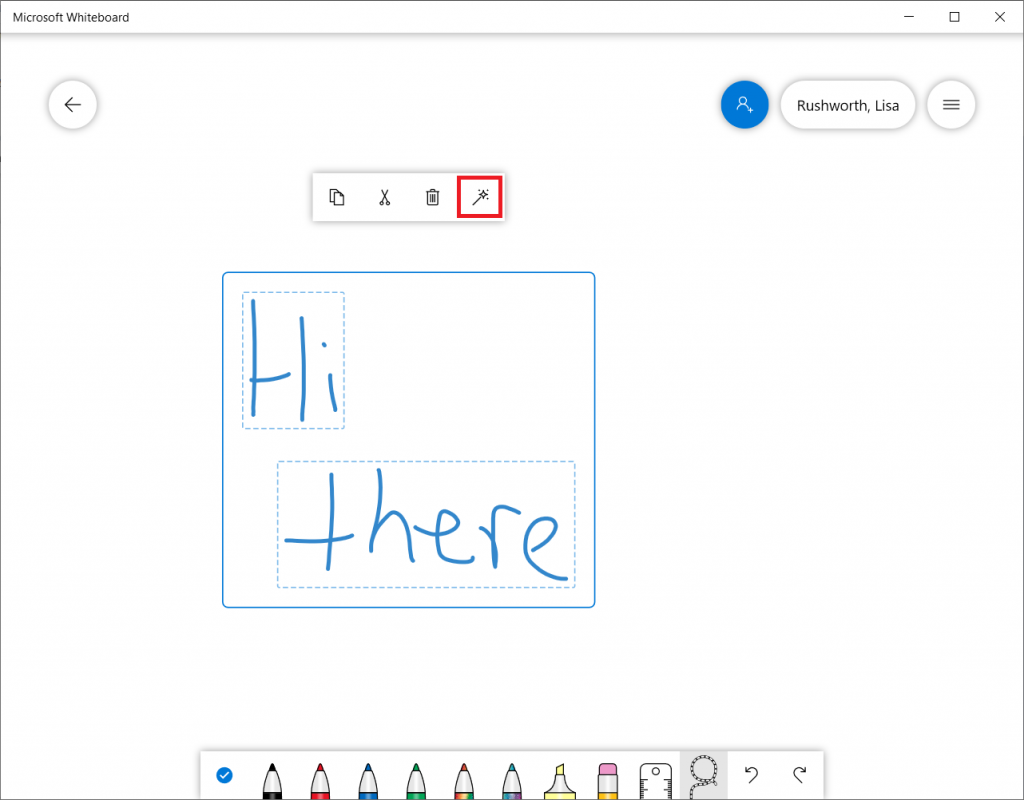 Voila, more legible text!
Click the hamburger menu in the upper right-hand corner of the screen for additional options — including "Export" which will create a PNG or SVG image from your Whiteboard data.