We had a few extra large blocks left over, so we expanded the first bed — now there are a few extra feet of growing space.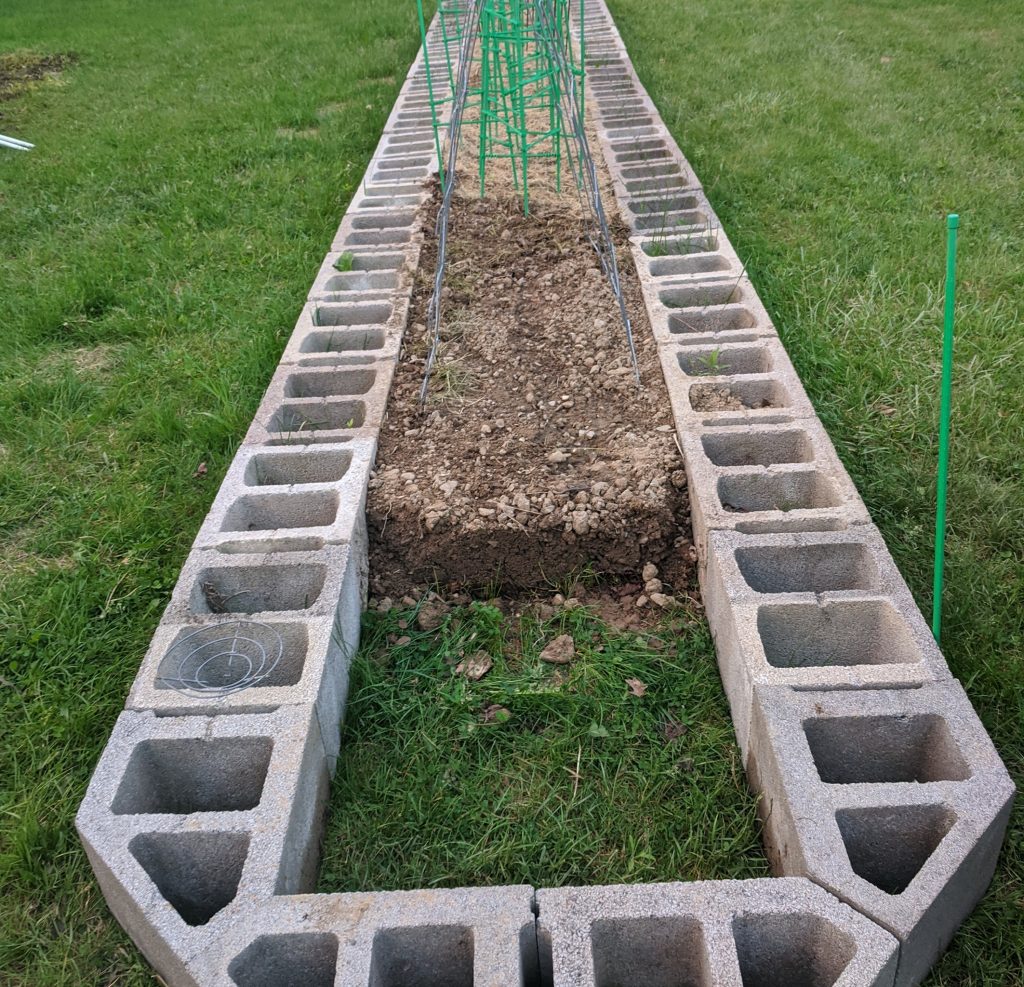 We used the smaller blocks to build a second bed to the south of the first one.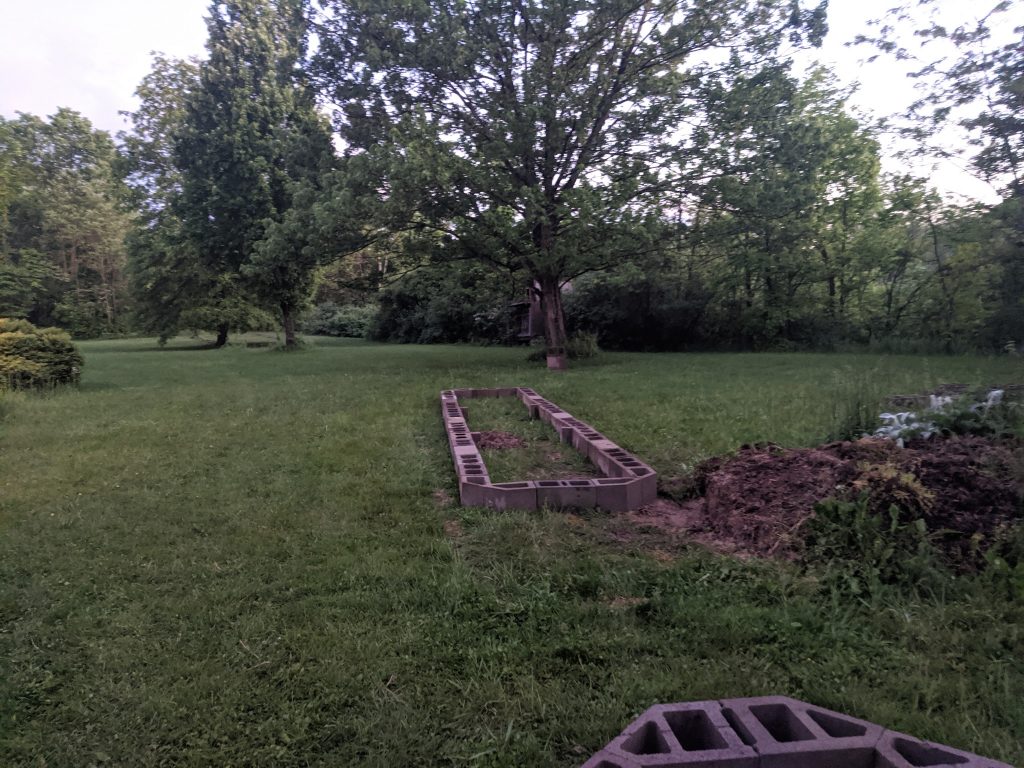 And filled both the new bed and the extra space in the first bed with dirt.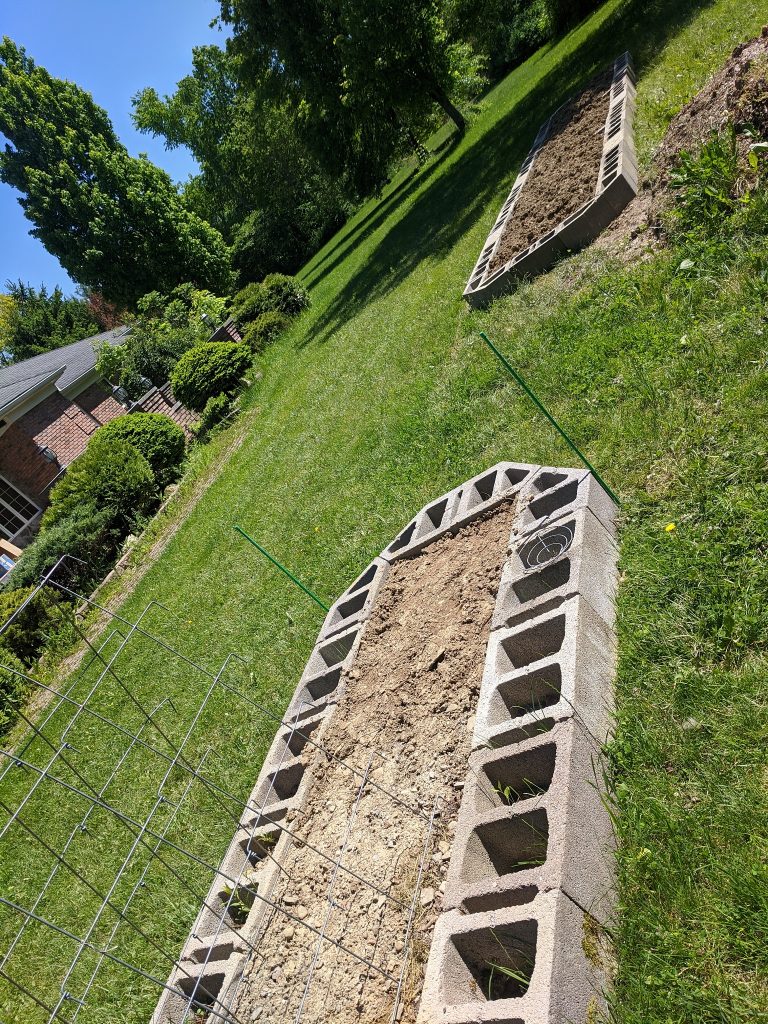 Today, we finished assembling the third bed. We'll get the fourth bed together and fill them both with dirt.