I've discussed developing bots for use with Teams, but did you know there are already bots available in Teams? Bots published by other companies are available in AppSource. Some are published by Microsoft too.
Who, a bot published by Microsoft, answers questions about the company's organization. These include concrete organizational questions – "who is Lisa Rushworth's manager" will give you my manager's contact card. That is information I could discover any number of other ways too – looking in Outlook, the company directory. The unique feature of Who is personalized organizational answers.
How do you use Who? Just start a conversation with "Who".

Or type "/who" in the command bar atop your Teams window.

The first time you converse with Who, you'll need to install the Who bot and confirm that you want it to search the directory on your behalf.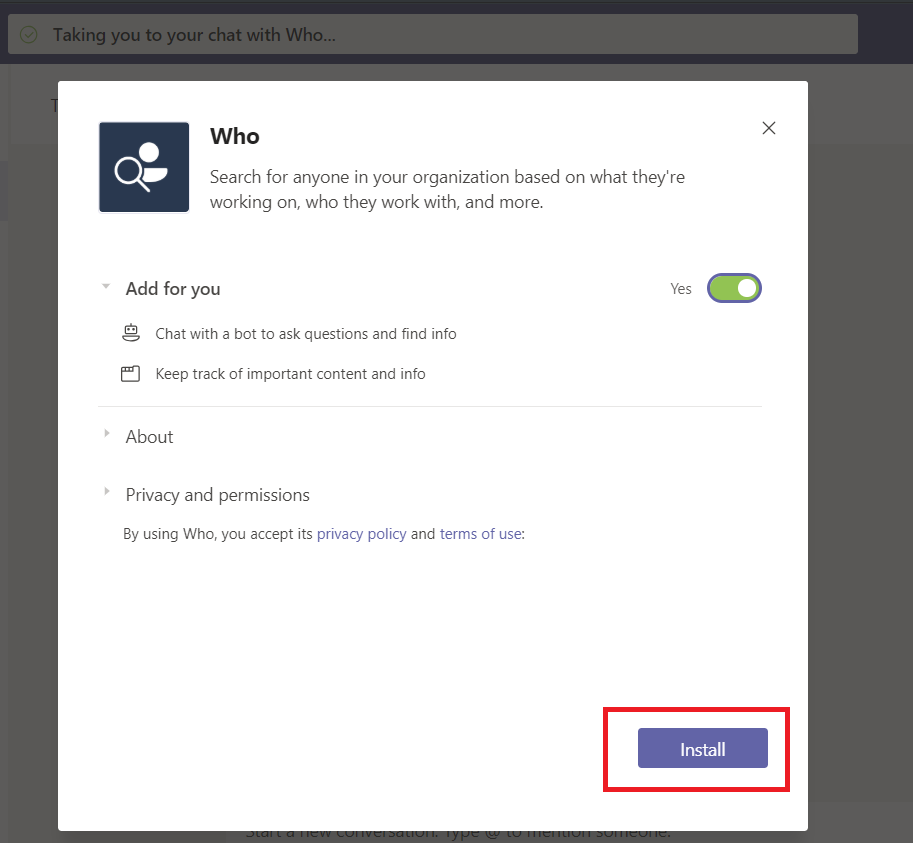 Once Who is installed, you can chat with the bot. Type your question and send the message.

Ask something ambiguous – "Who is Todd?" – and the results will be unique to you. Todd's with whom you communicate will be ranked higher in the result set. As will Todd's who are closer to you in the company organization.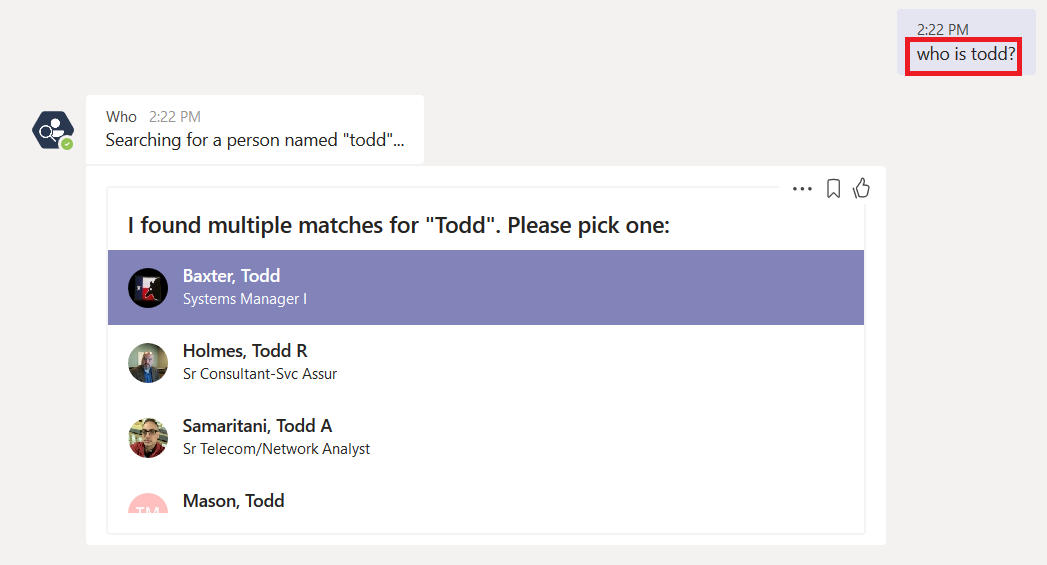 You can also ask Who about your own correspondence. I know I've talked about WebLogic configuration with a few people in the past, and I want to correspond with the person again. Instead of searching through my e-mail, I can ask Who. You won't get access specific messages (i.e. you cannot do this to reply to an existing e-mail chain), but contact information helps me remember with whom I've previously discussed the topic.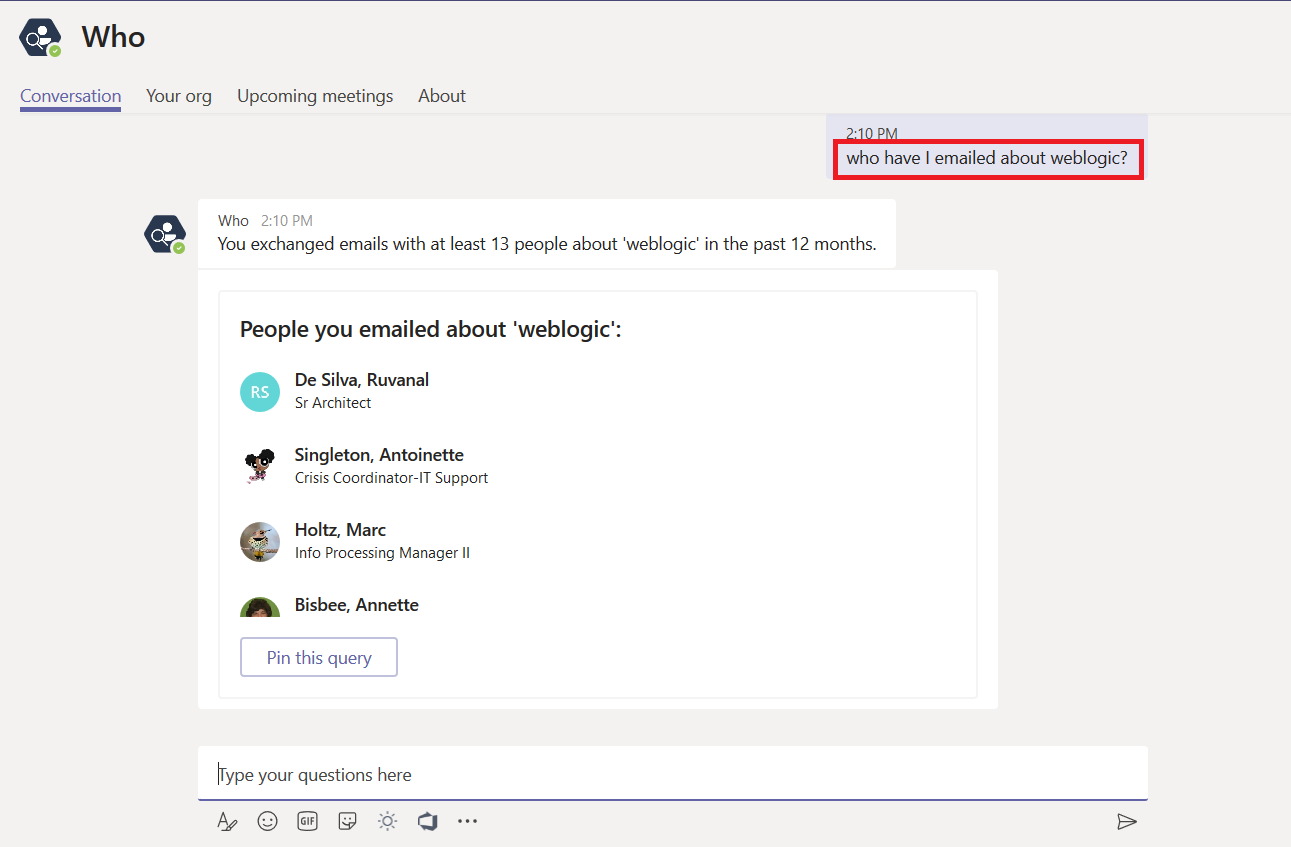 You can ask who you met with to search calendar items

If you ask "who knows about" a topic, you'll see results based on Teams posts to which you have access. Who does not search conversations to which you do not have access – so if you've never been involved in a discussion about WinCare, you won't find an expert from posts within their Teams spaces.