I've mentioned before that we can send e-mails to a Teams channel – forward a message in my mailbox to a channel so we can discuss it. But did you know Teams channels can receive e-mail from outside of our Exchange Online environment too?
That doesn't mean you'll be seeing advertisements for low cost (and dodgy) prescription drugs or entreaties from the purported prince of far-far-away show up in your channel conversations. Until someone gets an e-mail address for a channel, it doesn't have one.
To associate an e-mail address, click the ellipsis next to a channel name and select "Get email address"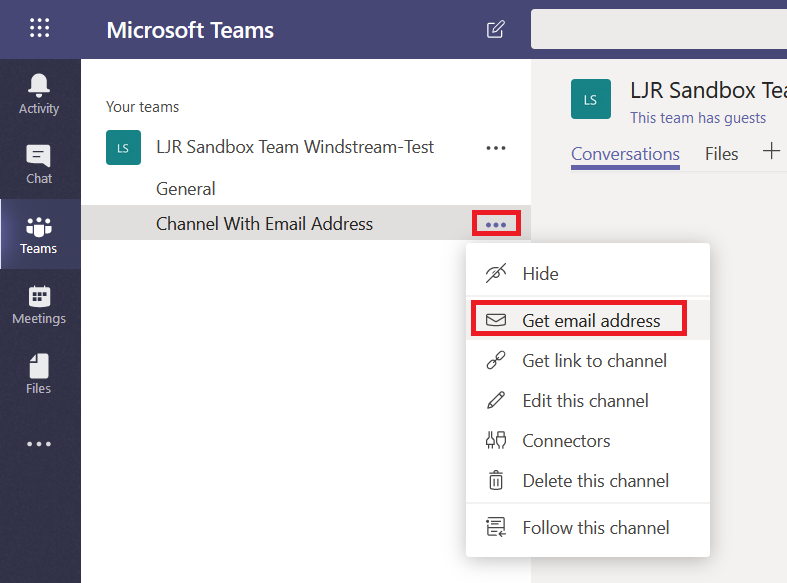 Copy the SMTP address. If you want to control which domains can send e-mails to the channel, click "advanced settings"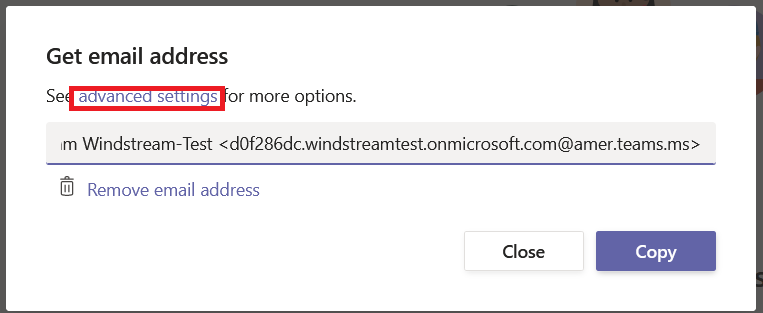 By default, anyone can send e-mails to the address. Simply select the appropriate radio button for the restrictions you want. "Only members of this team" lets members forward messages from their personal mailbox for discussion.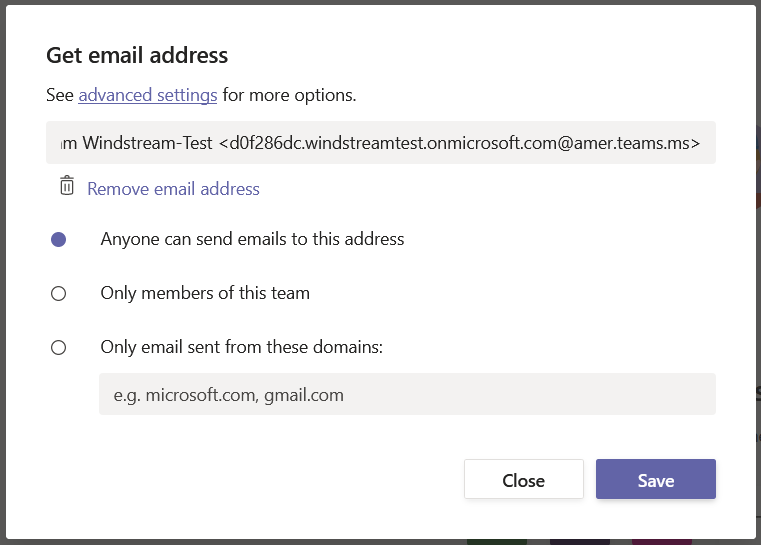 Selecting "Only emails sent from these domains" allows you to enter the list of domains from which you want to receive messages. Click "Save" to save your changes.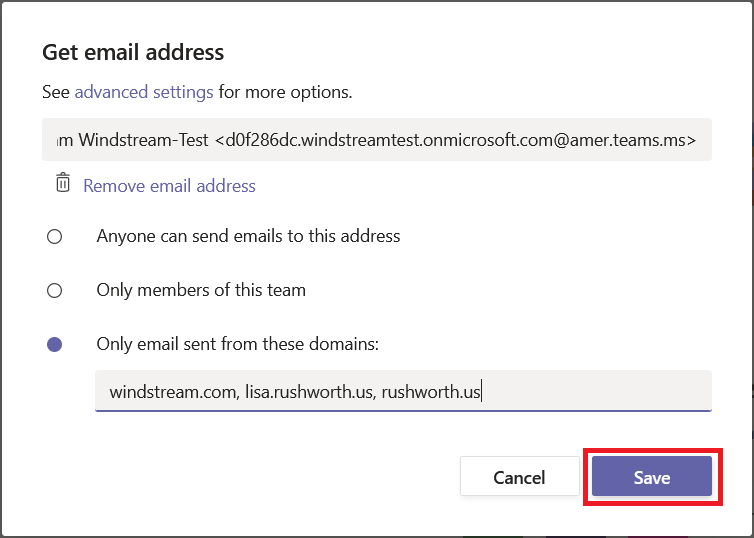 Send an e-mail message from an approved domain. Voila – a message from my home domain delivered to the Teams channel.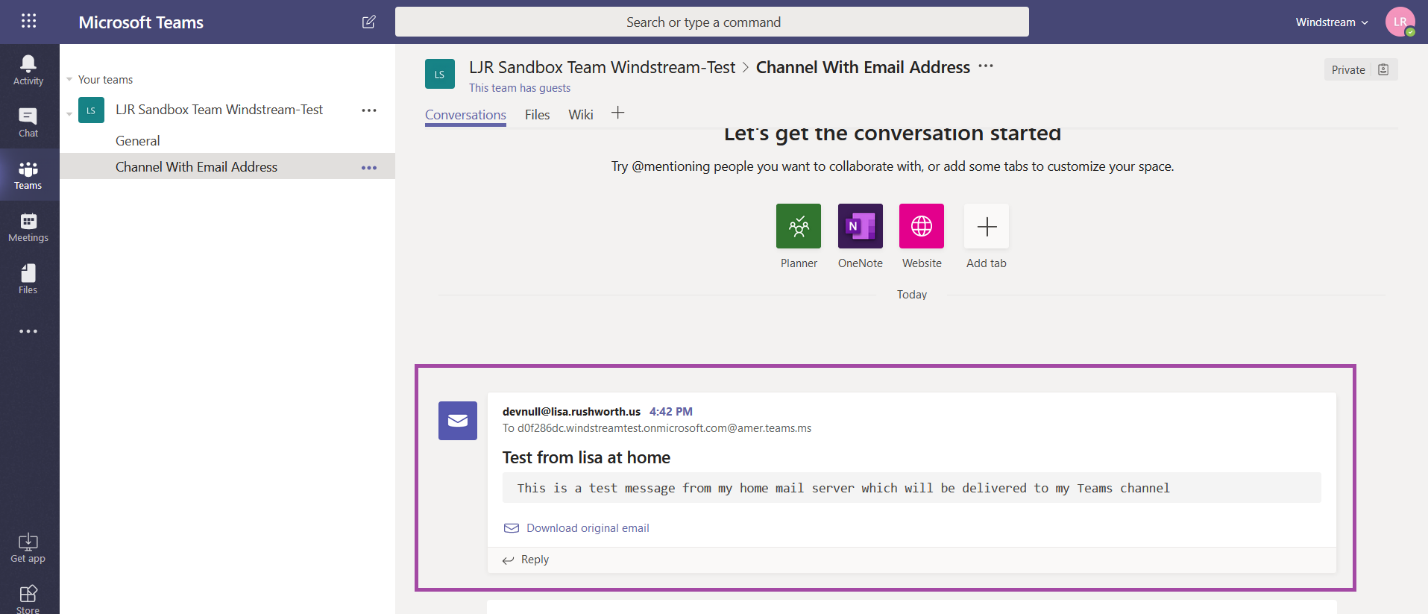 You can have monitoring systems, vendor ticketing systems, all sorts of e-mail sources deliver messages right into your Teams channels.