Collaborative document editing in Teams and SharePoint is a huge time saver – instead of trying to merge multiple versions of a document together, we can all edit the same document (we can even edit it at the same time). OneDrive offers the same benefit, but it's a bit of a hassle going into OneDrive, setting up sharing, and then sending people a link to the document. But Outlook handles this for you.
I have a private file saved to my OneDrive for Business space.

In your message, select 'Attach' and then 'Cloud locations'.

You will see your OneDrive for Business files – select the file(s) that you want to share and click "Next".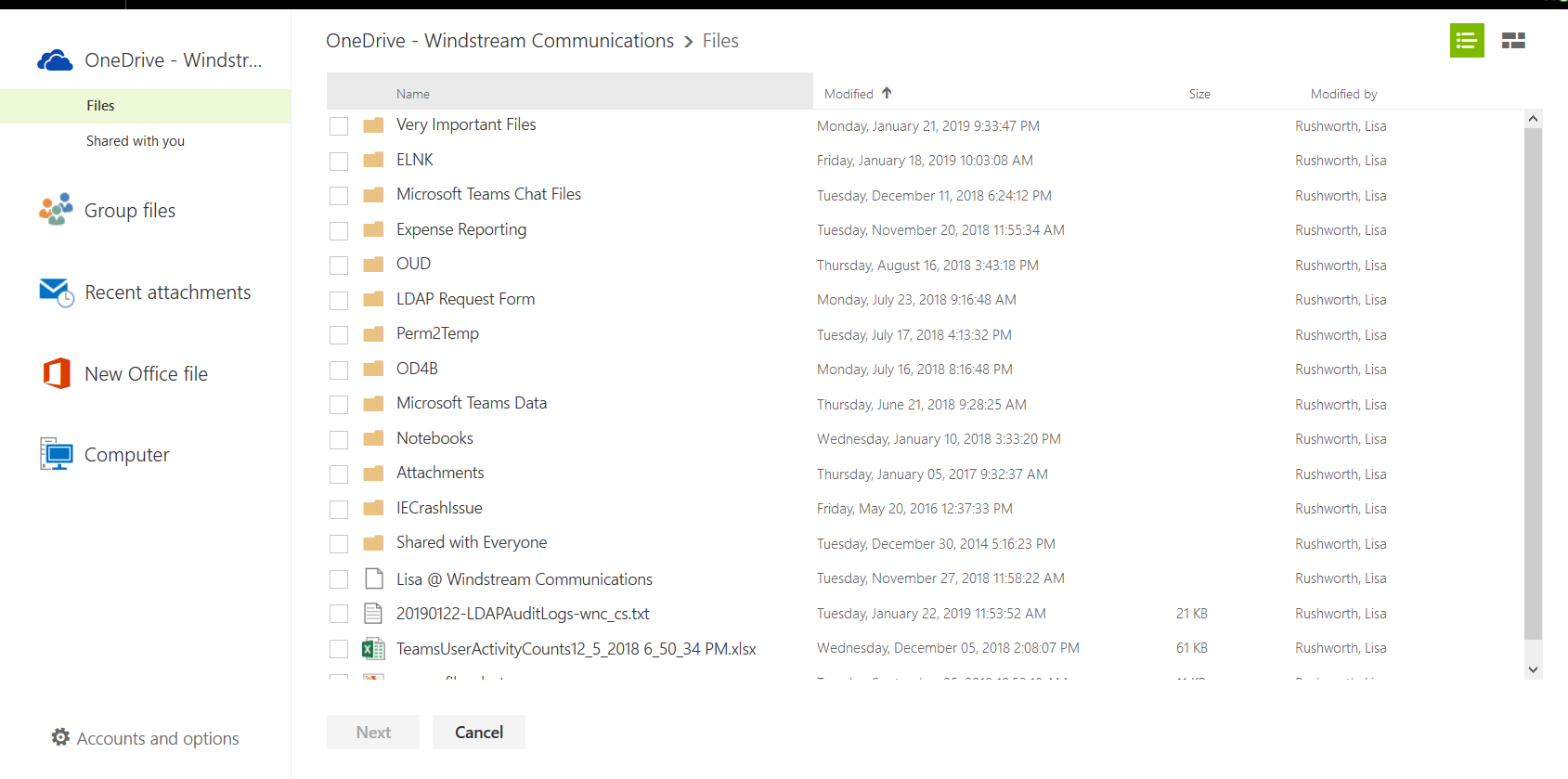 You will see the file as an attachment to the message – the OneDrive cloud logo lets you know that the 'attachment' is actually a link to a OneDrive document. Address and send the message as you normally would.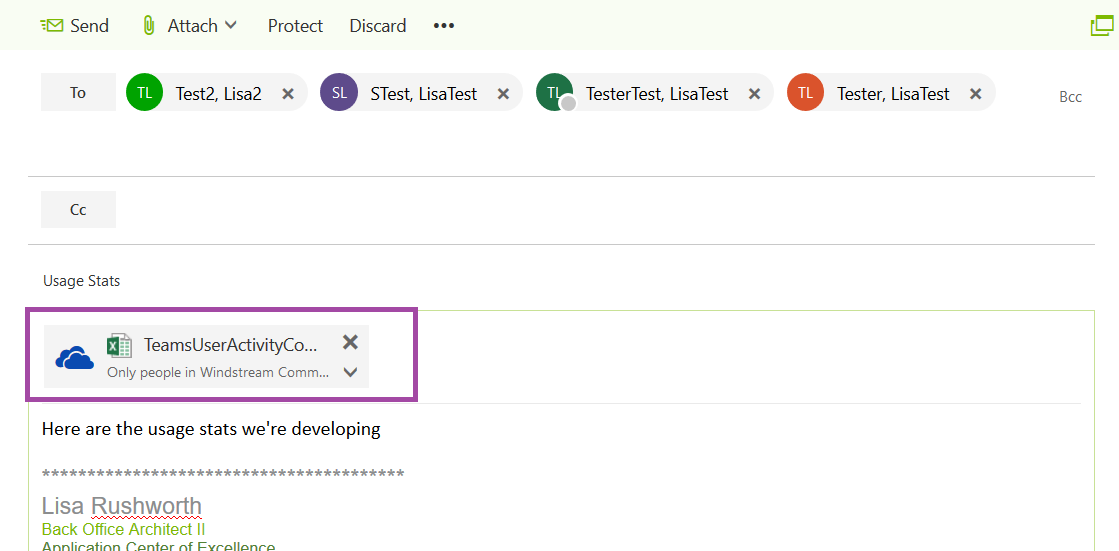 Check OneDrive again, and you will see that the document is shared.

The recipient will see an attachment to the message, and they will be able to view and edit the file.