You can! Of course, you don't want to ignore important conversations; but we've all been accidentally included on message (or been caught up in the dreaded reply-all blizzard) and been inundated with messages that really can be ignored.
Within the Outlook client, click on one of the messages. On the left-hand side of the 'Home' ribbon, click "Ignore"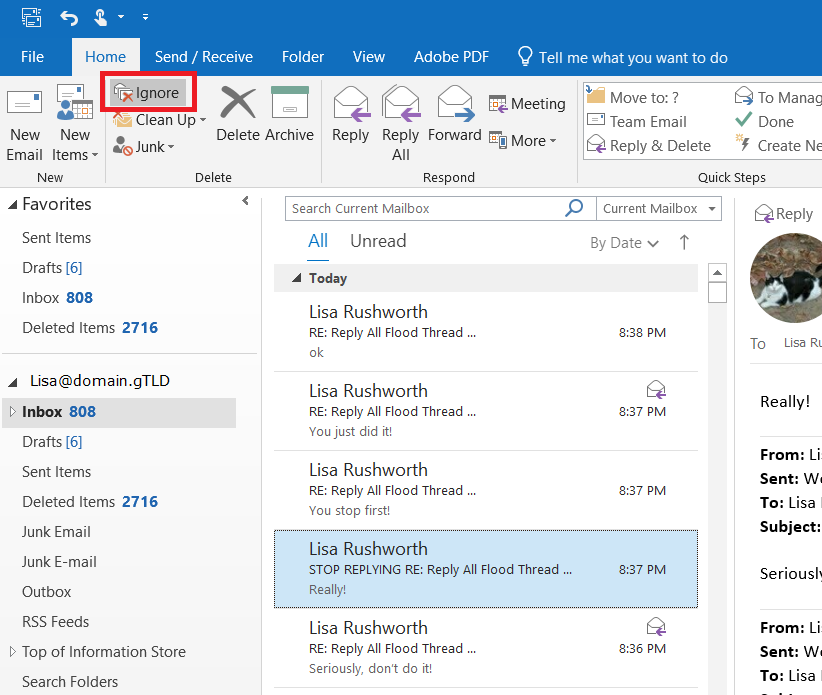 Or from within the message, "Ignore" appears on the left-hand side of the "Message" ribbon bar.

If you haven't previously selected "Don't show this message again", you will see a warning that the entire conversation and all future messages will be moved to "Deleted Items" … click "Ignore Conversation"

If you change your mind, all of those messages are in "Deleted Items" and you can easily move them back.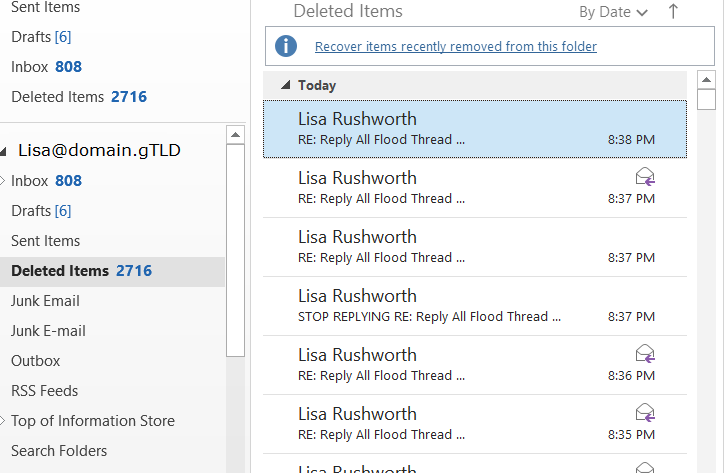 If someone changes the message subject, those messages become a new thread that you'd need to ignore again. When you've been erroneously included on some message, the subject rarely changes … but I usually have to block five or six different threads in reply-all blizzards.