Can't say I've needed to get an Outlook attachment into Teams myself – I try to store my files in OneDrive and e-mail links instead of e-mailing a copy of the file. When I need to update something, there's no need to send an updated copy; and no one needs to figure out if they're looking at the "right" version. Click the link now, and you have the right version. But there are certainly scenarios where you'd have attachments to share in Teams – especially if you interact with people outside of the organization. And you used to have to save the attachment and then share it into Teams. Not anymore – you can now drag attachments directly from Outlook into Teams (this works with the Teams web client too – but you cannot use the Outlook web client for this method. The message with an attachment needs to be opened in Outlook).
If you've got multiple monitors, this is easier … but, if not, shrink the Outlook window so you can see both the message and Teams. Then drag the attachment icon into the message composition box in Teams. You'll see text that says "Drop your files here" appear in Teams.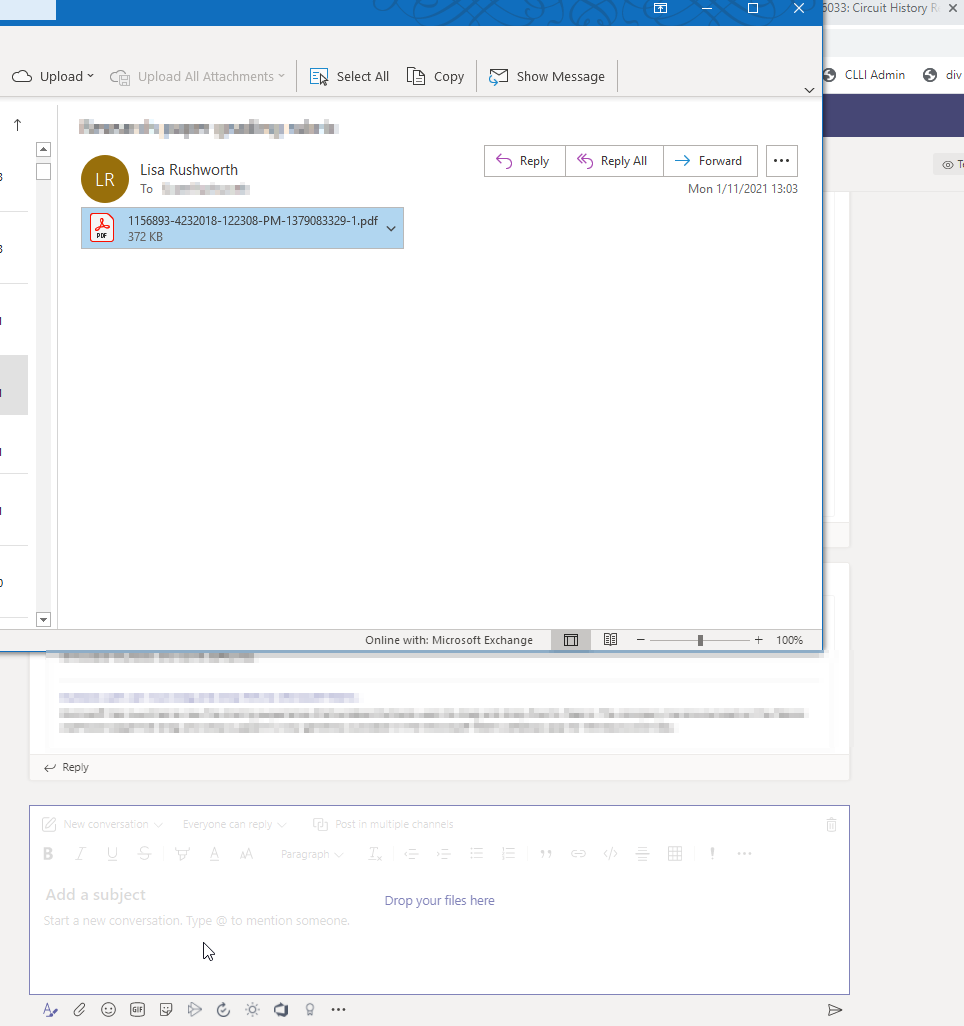 Release the mouse, and the file will be uploaded to Teams.