I had downloaded some PDF files of the county survey books after we first bought our house. We wanted a little more info, but were completely unable to find where I'd gotten the survey book pages. Fortunately, a very helpful individual at the County Recorders office knew what I had and exactly how to get there. Figured I'd write it down for the next time we want to pull up survey information. The trick is to not use the new Medina County GIS website.
From http://engineer.medinaco.org, select "Traditional" from the GIS menu. This will bring you to the old county GIS interface at http://engineer.medinaco.org/cgi-bin/mchequery.cgi
From the drop-down menu hidden between the red bar and an text input and select a search type (Parcel Number, Address, Owner Last Name)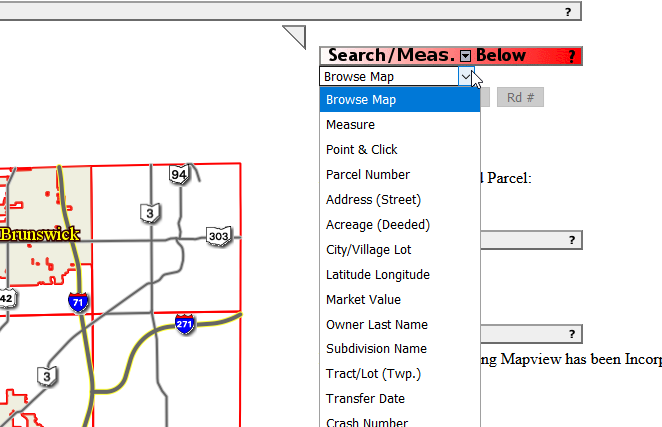 Click Query/Refresh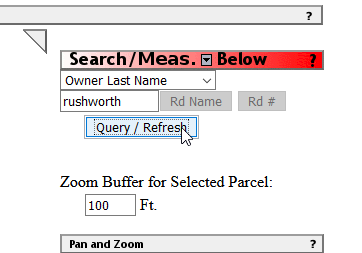 You will now see information about the searched parcel and a map. Scroll down.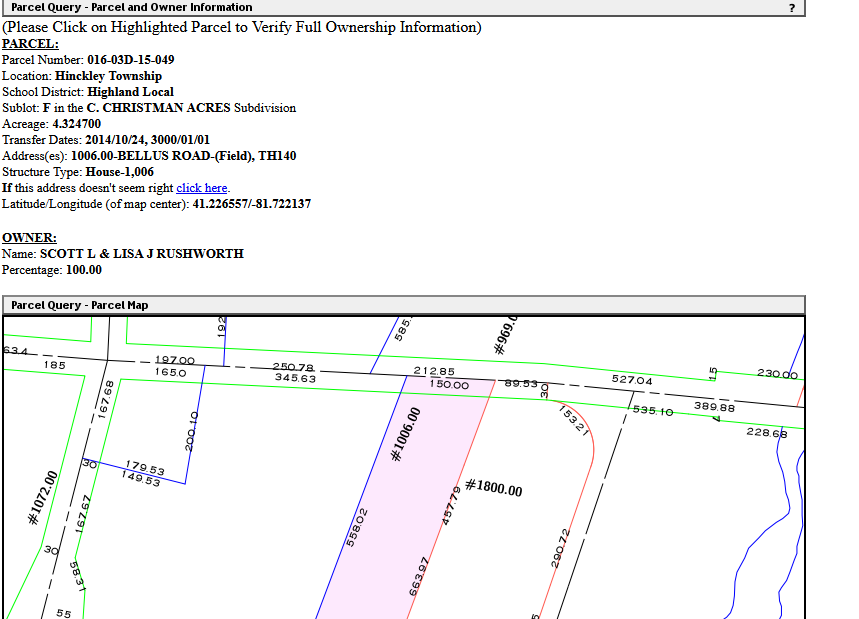 From here, you can access a bunch of different information – for the survey books, select "Scans".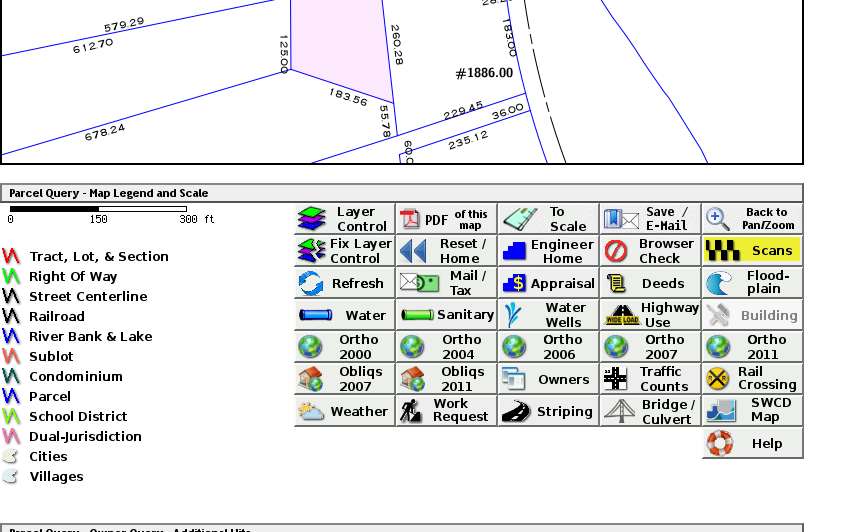 There's a lot of information available. In the Surveys, there's a cool feature — the top part of the page contains a portion of the document and a light gray outline showing the searched parcel — when you cannot figure out why a particular page shows up when your parcel isn't involved — look for a tiny portion of your parcel that's technically on the page. In this example, a few feet of our lot appear under the information block. There are a few pages where the little section of land on the public right-of-way appear somewhere along the bottom portion of a scan. I expect they've got the corners of each page tagged with geographic information & your scan query retrieves anything where any of your lot falls within those bounds. Survey and tax map go back over a hundred years, and it's neat to see how the property lines have changed (and not changed). Plus, I now know Bellus Rd was named after the family that owned the farm across the street from us.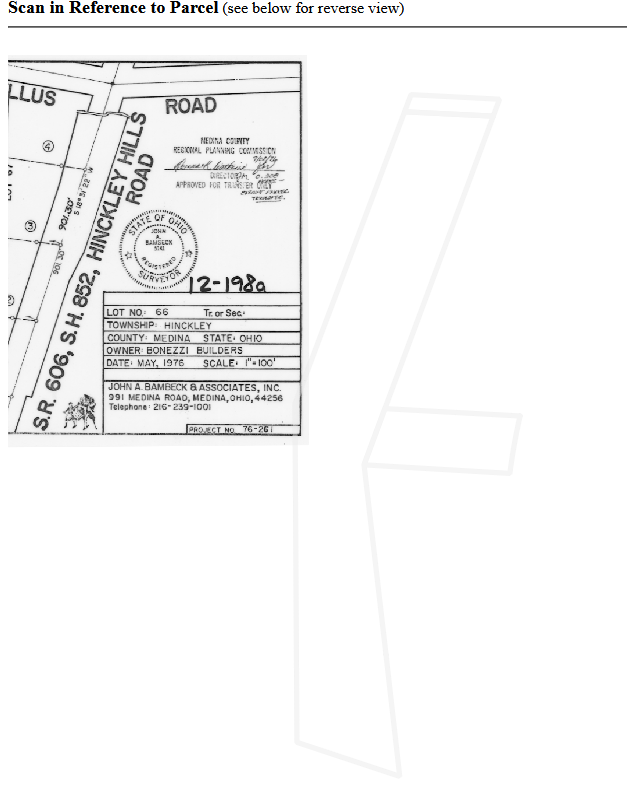 Since I'm writing down where I've found important documentation … I'll add:
Building permits are available through the Medina County Building Department at https://medina.onlama.com/Default.aspx
Deed transfers, mortgage instruments, etc are available through the Medina County Recorder at http://recordersearch.co.medina.oh.us/OHMedina/AvaWeb/#!/search