This may be a paranoid thought, but … a bunch of high-profile people's Twitter accounts were hacked today, and the messages posted asked followers to send Bitcoin. Twitter shut down these accounts for a few hours.
There's obviously a profit motive here — as of 11:30 today, they've garnered over 118k (and have been clearing the money out, so money isn't just an unfortunate consequence of the hack).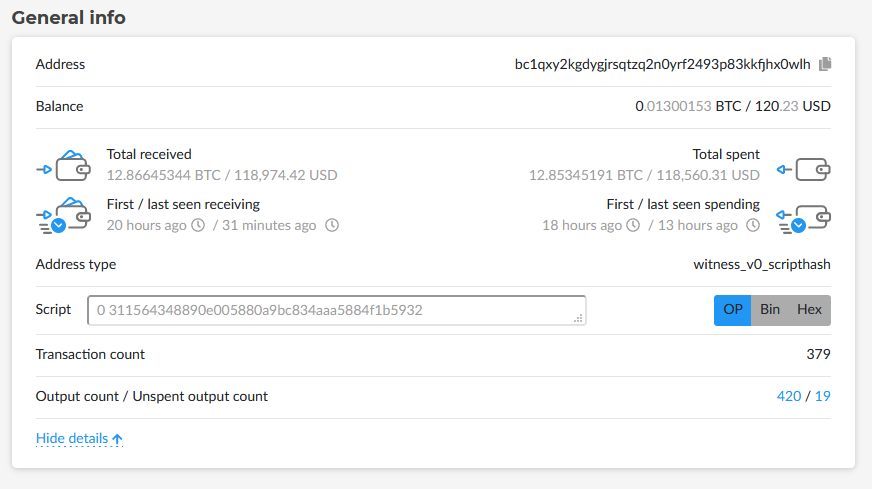 The target list that is hyped includes a lot of big names, and it's interesting to see which names seem to create the biggest bump in transactions to the wallet.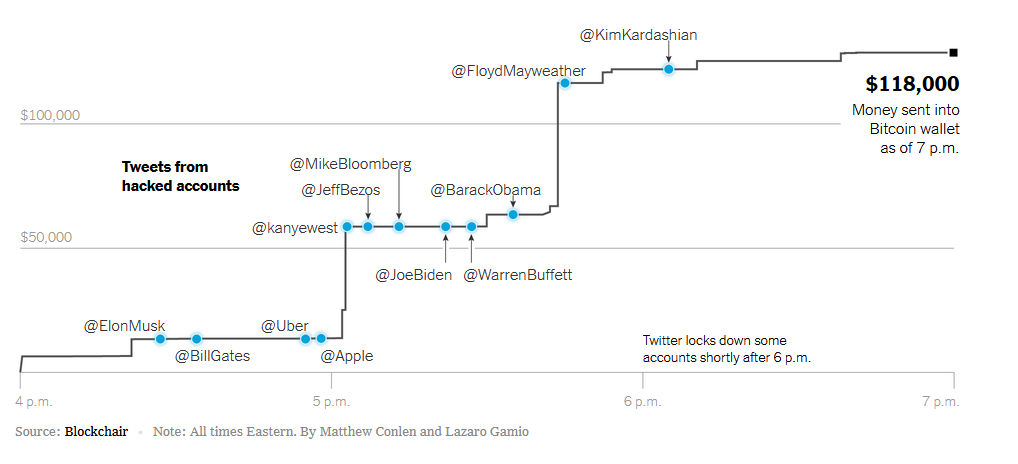 But the one that stands out to be is Joe Biden — and, yes, it looks like his account was hacked.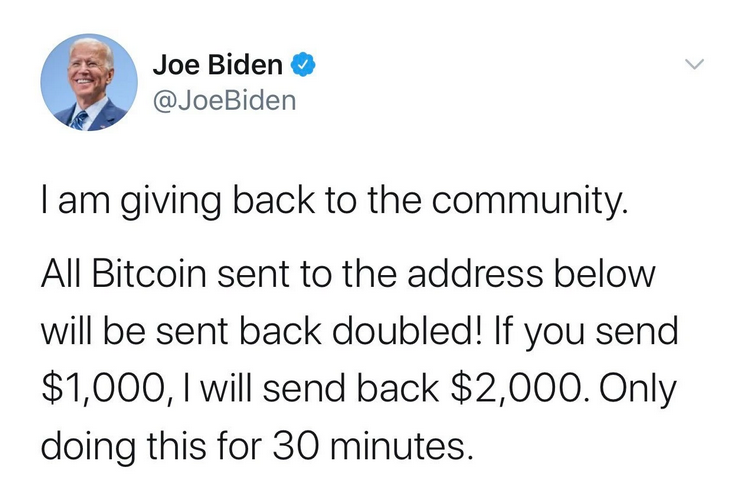 This looks like a proof of concept test to me. Now, it's possible that Trump wasn't hacked because it is so implausible that he'd be giving back to the community. But forcing the platform to shut down a bunch of accounts, including a number of your political opponents, is a brilliant approach to disrupting campaigning. Seems like a next level move from a government-sponsored intel group looking to interfere with elections after their troll accounts and advertising attempts get shut down.