The local newspaper had a poll (in a heavily Republican area) asking if readers support gun control — now they didn't define "gun control", so it's possible some individuals said "no" because they envisioned something unreasonably restrictive or some said "yes" because they think 'gun control' includes arming teachers in classrooms or something. Based on the way they elected to bucket the data, there's no clear "winner".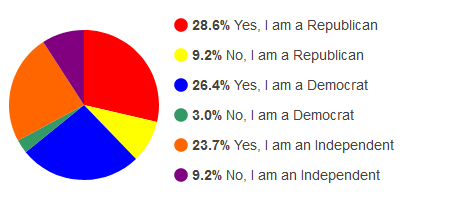 But looking at it as just 'yes' or 'no' — almost 80% of the readers said "yes"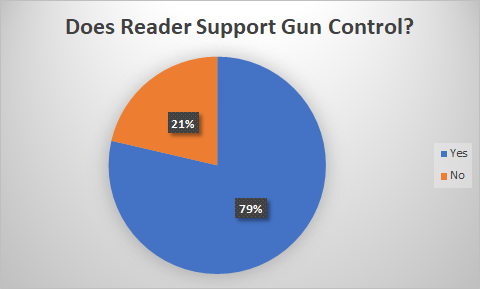 They could break it out by party affiliation and show that only 10% of self-identified Democrats said they don't support gun control where 28% of self-identified independents and 24% of self-identified Republicans don't support gun control.
But any of these charts clearly show that a significant majority supports some type of gun control.