Last year, we built a 26′ greenhouse in the garden. It took a few days to get everything sorted, and we tried a few different methods to adhere the thing to the ground without any stunning successes. As we disconnected our most recent attempt, our phones blared a weather alert. A severe thunderstorm was headed our way! Looking to the west, it was really close. Rain started to fall and thunder cracked. We ran inside. For the next half hour, we all stood at the front windows watching the greenhouse not budge in this storm. Until …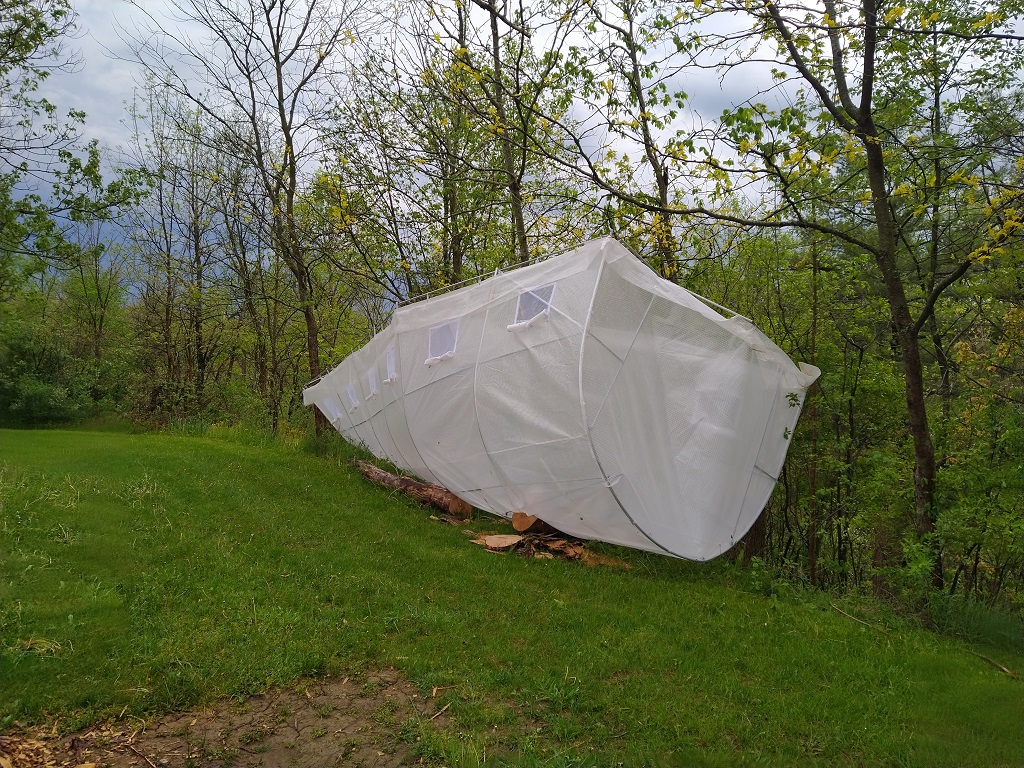 My lovely greenhouse went somersaulting across the yard and became impaled on a tree. We extracted it and checked it over — some bent metal tubes, a broken tube, and several holes in the cover. It was so late in the year that we decided we didn't actually need a greenhouse for the year & left it as a project for early spring this year. We did, however, purchase a few sections of 10′ EMT last year in preparation for the repair. Well, it's early spring!
Scott pounded the end of an EMT and bent it in the vice, then drilled it to recreate the broken bottom pole. We fastened an EMT to a few bent tubes.
He then cut a section of copper tube and cross-drilled it so it could fit across the two sides of a broken tube.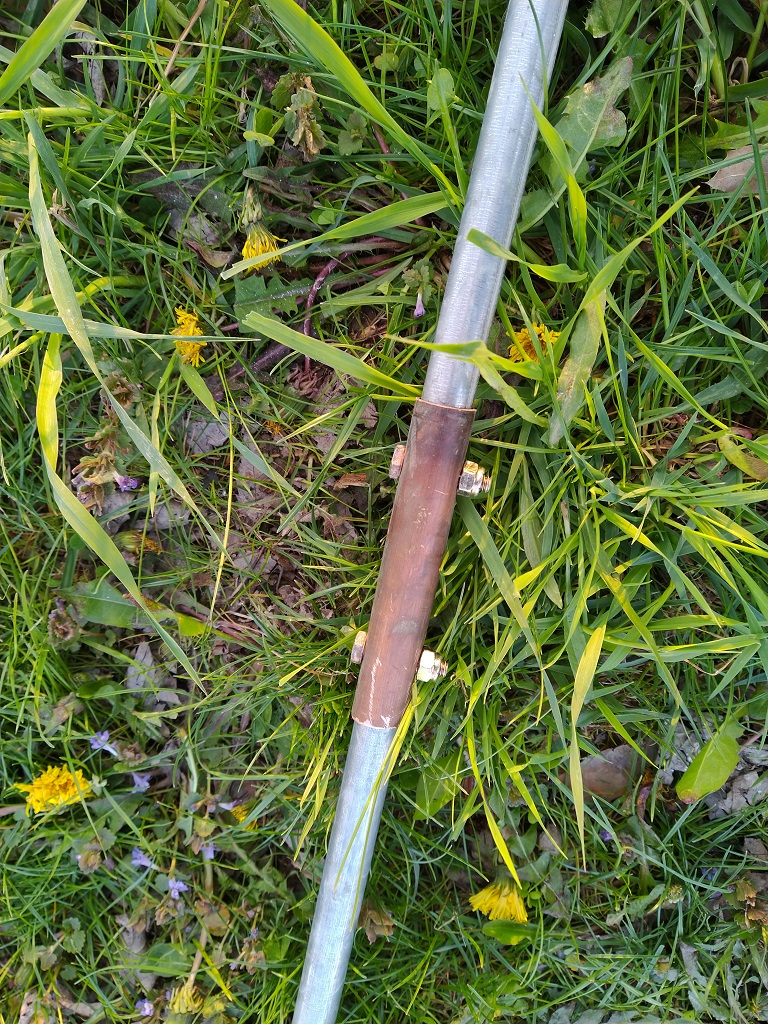 A little more bending and straightening, and we were ready to put the cover on again. This time, there are dozens of concrete blocks holding it down. It's been up for more than 24 hours … so we're doing better than last year! Tomorrow, we'll move the started plants into the greenhouse.