The best way to figure out which Connectors are useful for your Team is to peruse the options, install some, and see if they provide useful information. You may subsequently want to remove a connector – the information didn't prove useful, there were too many posts, or you never got any information from the connector.
Some people will be able to delete connectors successfully, others will see an error that says "You donot have permission to delete connector. Please contact Administrator". You don't need to contact us! As of 25 February 2019, a Team owner cannot delete a connector if Team members cannot delete a connector.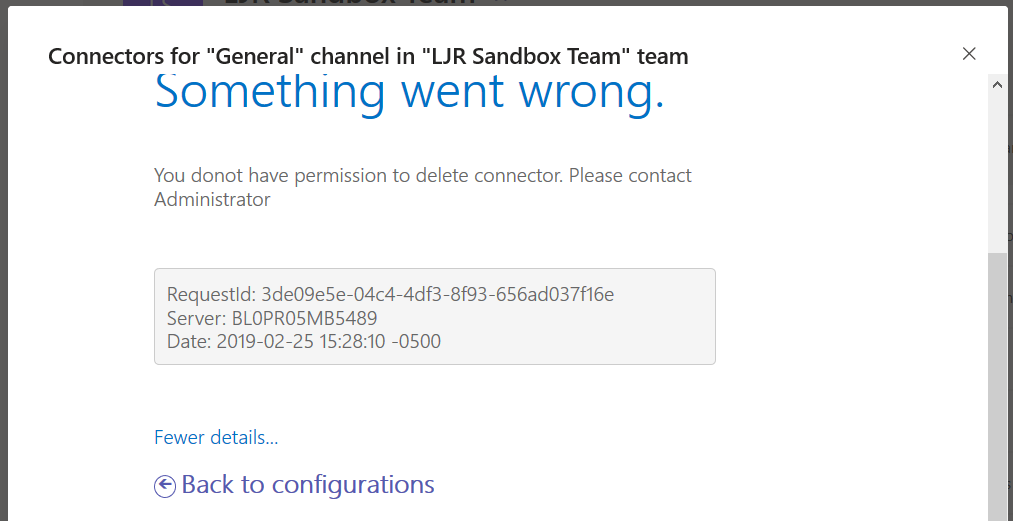 Before you attempt to delete a connector, modify member permissions and allow them to create, update, and remove connectors.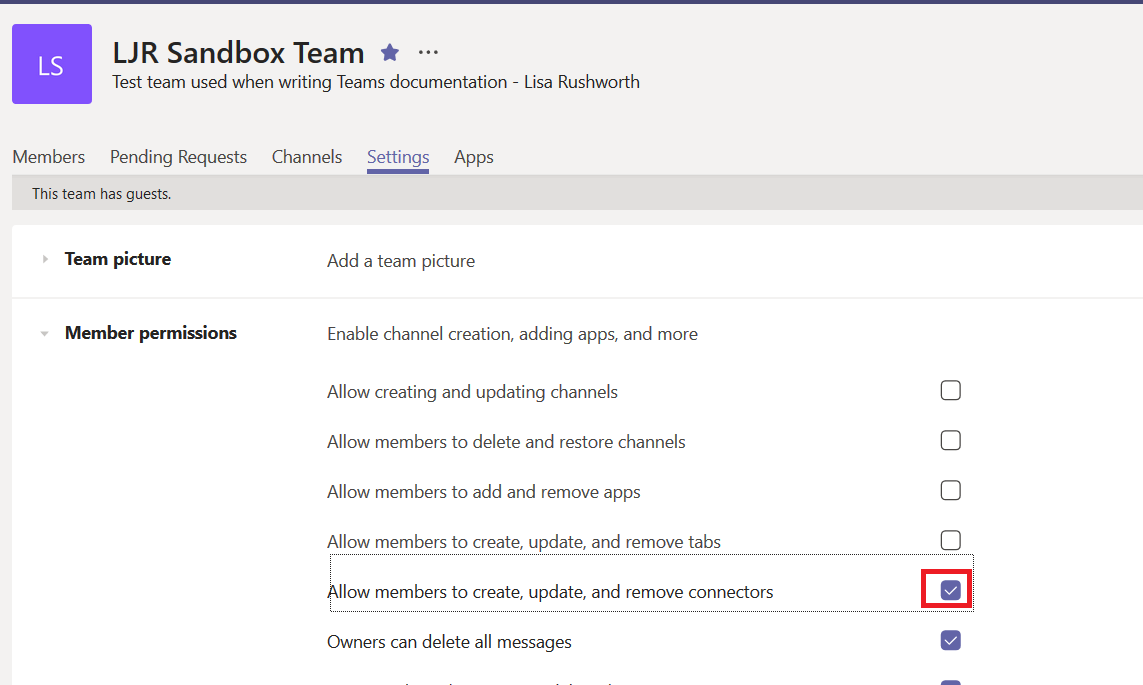 Now a Team owner can delete a connector. On the channel from which you want to remove the connector, click the not-quite-a-hamburger menu and select "Connectors".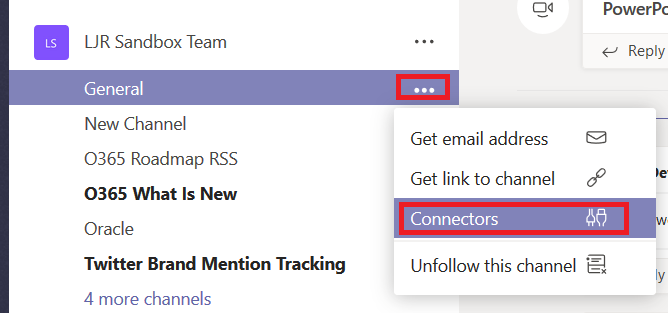 Along the left-hand side, click "Configured". Then select "# Configured" on the type of connector you want to remove.

Click "Manage" on the connector you wish to delete.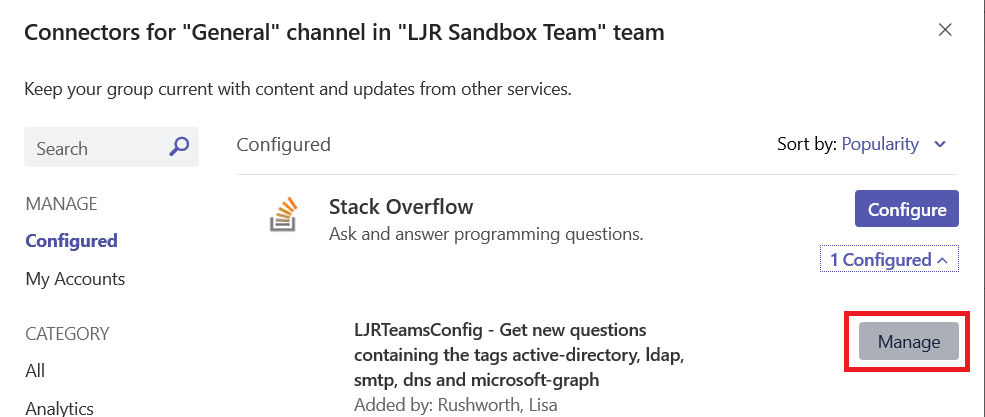 Scroll down and click "Remove"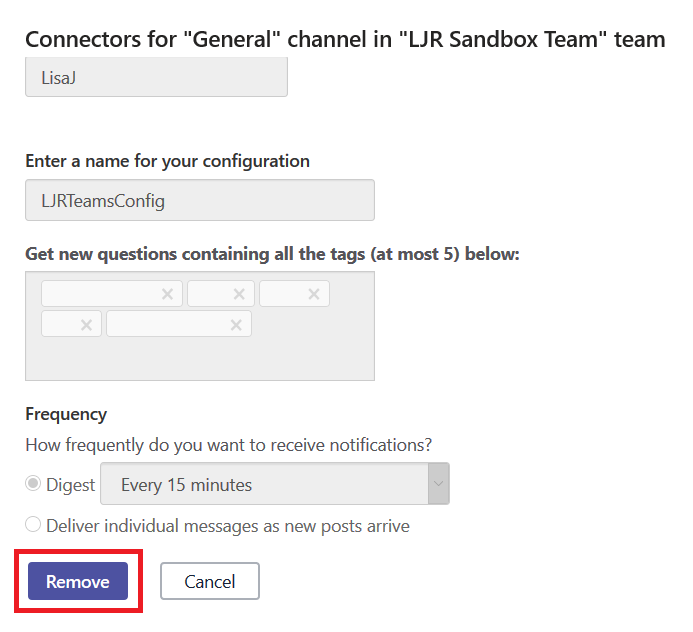 Click "Remove" again to confirm you want to remove this connector.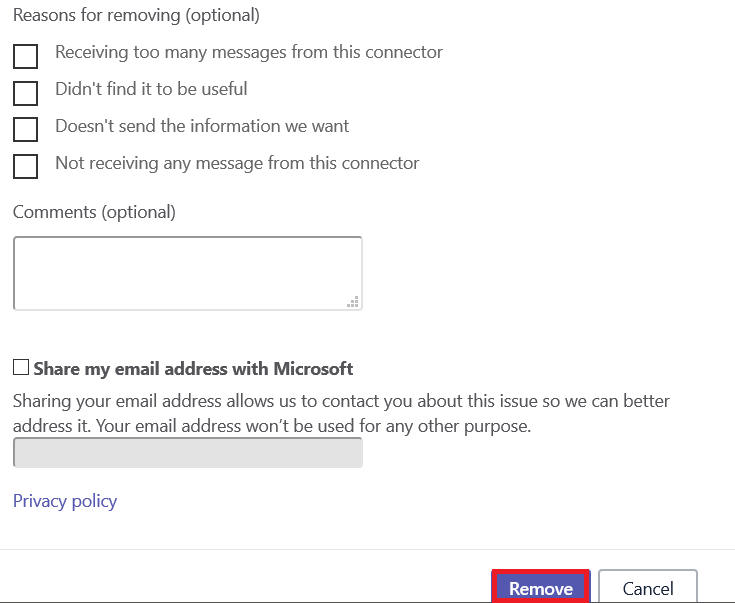 The connector will be removed. Some connectors have associated accounts – select "My Accounts" to clean up accounts associated with the removed connector.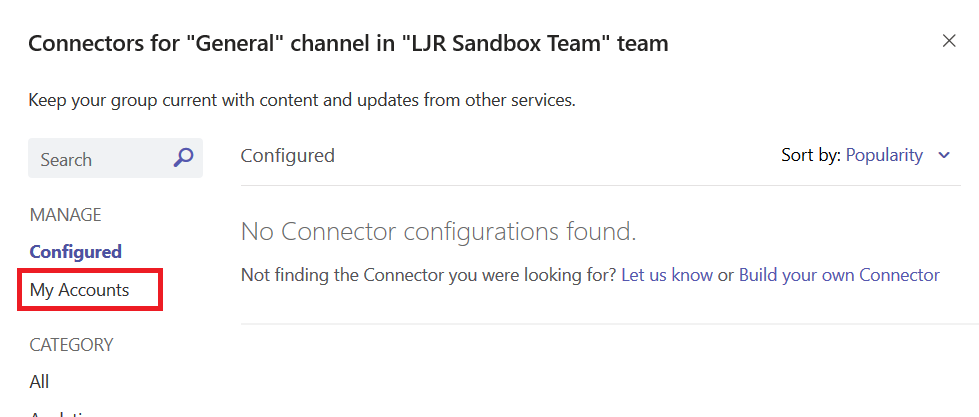 If you don't normally want Team members to be able to configure Connectors, go back into the member permission settings and uncheck the box we checked at the beginning of this document.