There are times when typing on your mobile device isn't a problem, but there are a lot of scenarios where it is easier to talk than type (especially for those of us up North cold enough Fahrenheit or Celsius doesn't matter!). You can now record an audio message in both individual and channel conversations.
In the message composition dialogue, look in the lower right-hand corner and find a microphone icon. To record a message, hold the microphone icon and speak. You'll see a banner indicating that your message is recording. Release the microphone icon to stop recording.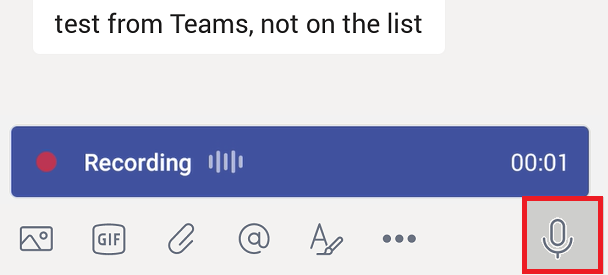 Click the 'play' icon to review your audio message and click the little paper aeroplane to send it.

The audio message is can be played from any Teams client – mobile, web, or desktop.