While you can join public teams, or you may have been provided an access code to join a private team, most of the time someone adds you to their Teams space. If you're lucky, the name they gave the Team is an answer unto itself. If you're not lucky, they named it "Engineering" and you work with eight different engineering groups. A description is included when creating a Team, but how do you read that description? At the bottom of your Teams listing, click on the little gear.

You will see a summary of your Team memberships – along with the description.

If you're still not sure, ask the Team owner. Click the not-quite-a-hamburger menu across from the Team and select "Manage Team".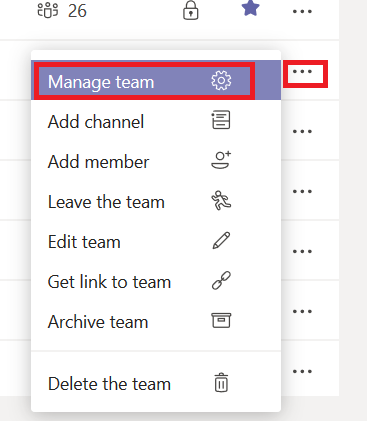 You'll see the Team owners. Hover your mouse over a name, and you can quickly send the person a chat message.

Tip for Team Owners: In addition to providing a brief team description, you can add a Wiki tab to your Teams space with more information on how the Team and its channels should be used — if you've got a "Watercooler Discussion" channel for off-topic commentary, or if a channel receives posts from an RSS feed or another connector, you can convey that information to Team members in a Wiki tab.