I cured Anya's lion mask in the oven at 170 degrees F for several hours, and it got hard. Then we painted it. Anya wanted to be a rainbow lion. I had planned to blend a couple of pearlescent water colours — orange, yellow, brown, and cream — to make a tan-ish tone for the fur, then combine the red and cream to make a subtle pink for the ears.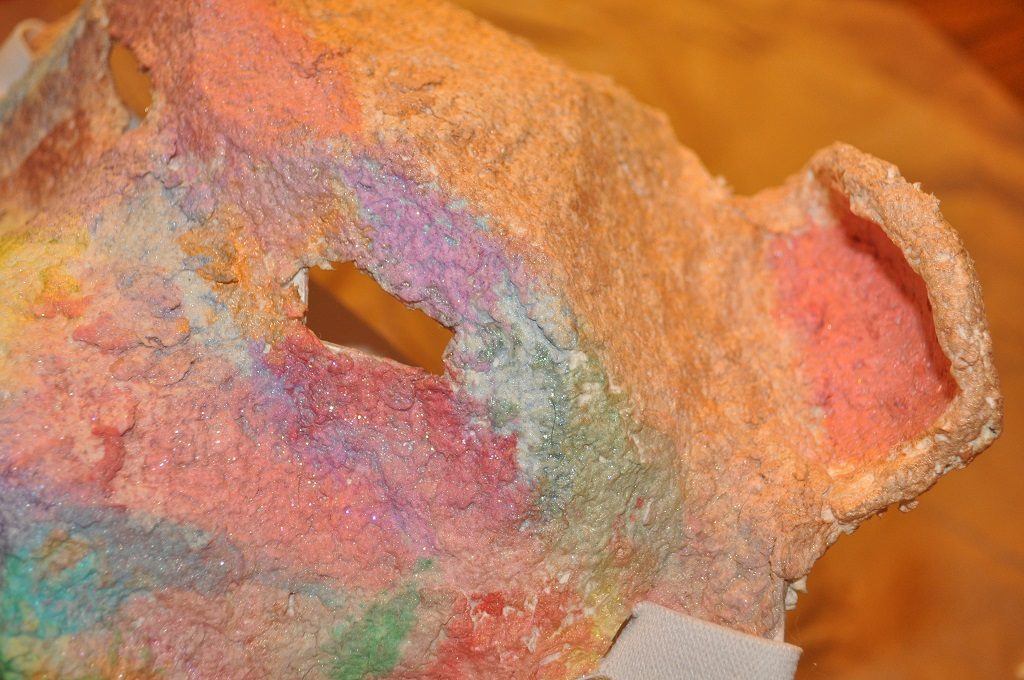 When we were making the mask, I was worried the ears would be unstable. So I'd added a coating of papier-mâché on the back, extending down past where the ears mount to the main mask. This gave us solid ears that don't seem like they're going to snap off.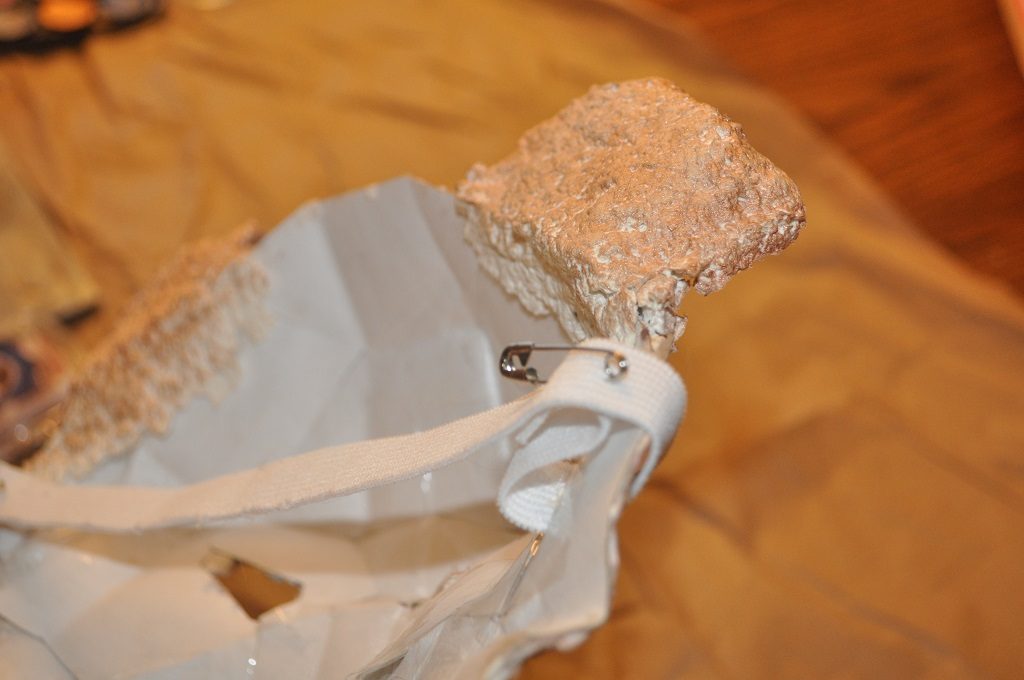 Anya painted the rest of the mask while I worked on the ears.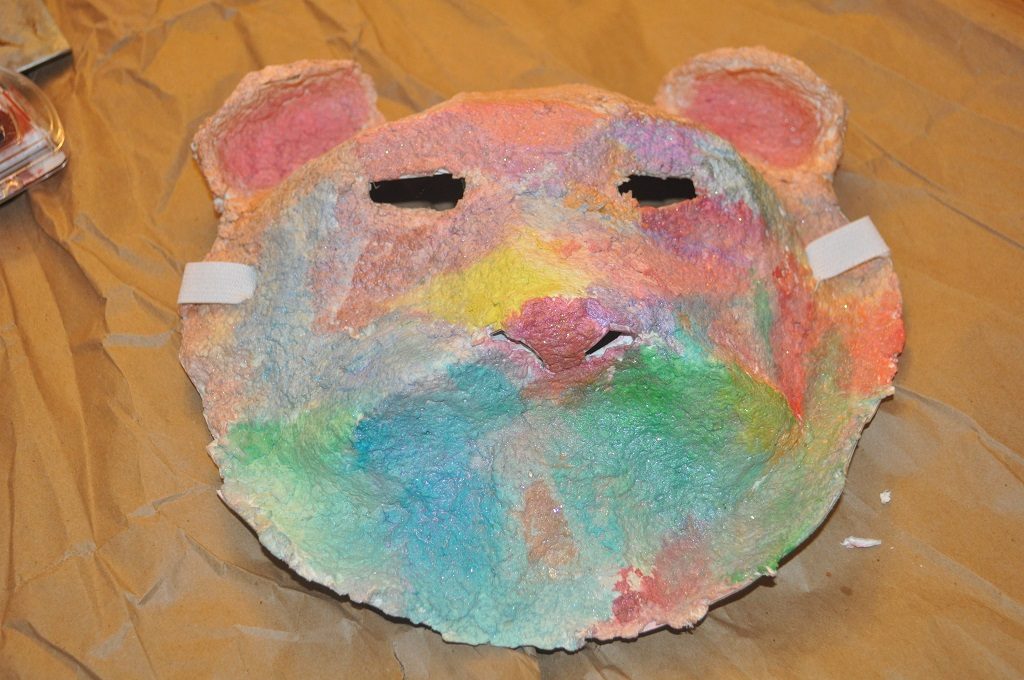 From the side — I'd left a void through which the strap could be run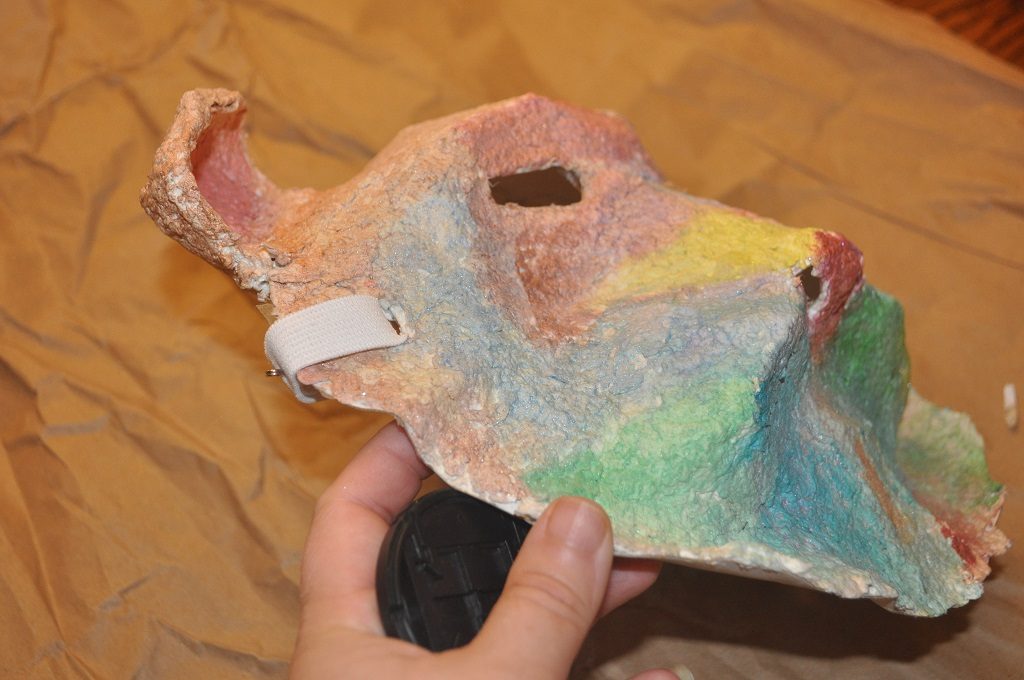 We then used a glitter infused soft-gel watercolour paint to give the mask some sparkle – didn't seem like a lot of glitter when the paint was wet, but the mask developed a nice sparkle as the paint dried. The tones are fairly subtle, and I took a wet brush to blend her sharp edges.