This is based on a recipe from Mike Mills — who owned a BBQ joint in Illinois — that I used with the turkey injection sauce.
Ingredients:
1/2 cup paprika
1/4 cup salt
1/4 cup maple sugar
2 tbsp ground mustard seed
1/4 c chili powder
2 tbsp ground black pepper
ground hot pepper flakes to taste — about 1 Tbsp for me
I ground the mustard seed and black peppers in the mortar. My maple sugar had some hard lumps, so I tossed the mustard, pepper, and maple sugar into the mortar and broke up the chunks. Then I threw everything else in and ground it around a bit.
To ensure the whole spices were well ground, I passed the mixture through a flour sieve and returned anything that didn't pass through the screen to the mortar to be ground again.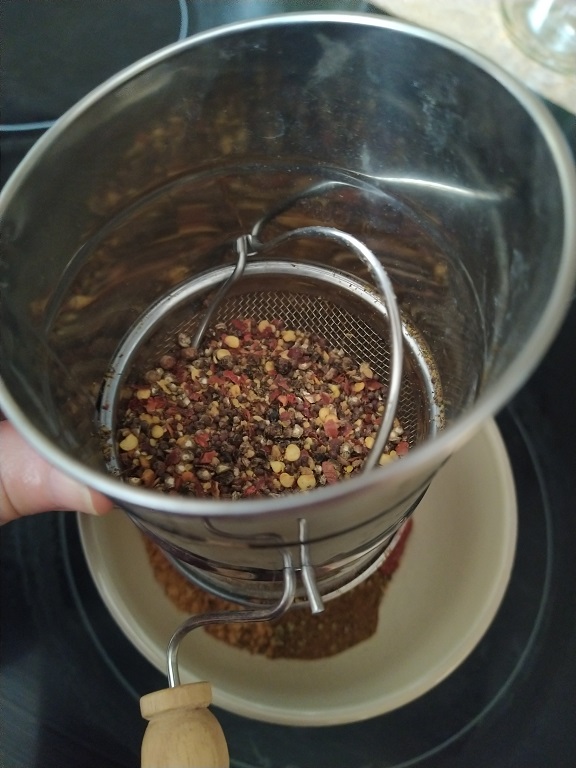 In the end, I had a nice powder (although it's kind of salty!)