I had to reorganize a lot of my work items in a way that required items not to be what they were. Fortunately, there's a mechanism to change work item type. Within the work item, click on the ellipsis to access a menu of options. Select "Change type …"

Select the item type you want – I record the reason I needed the new type for posterity – then click "OK". Save the work item and re-open it.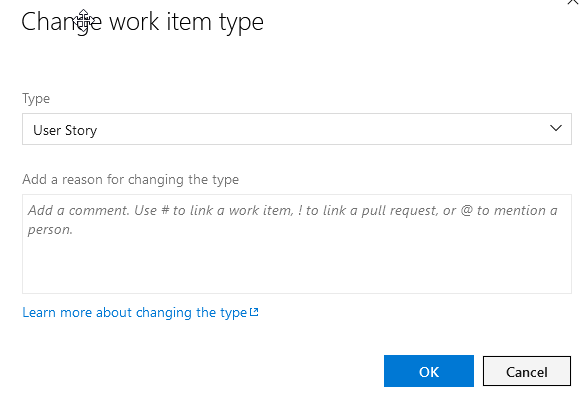 The one thing I've noticed is that fields that don't exist on an item type (e.g. "effort" on "feature" items) are still present on the new item type even when that field does not normally display (e.g. "effort" on "user story" items).