We recently picked up a mini dome IP camera — much better resolution than the old IP cams we got when Anya was born — and it took a little trial-and-error to get it set up in Zoneminder. The first thing we did was update the firmware using Sony's SNCToolbox, configure the camera as we wanted it, and add a "Viewer" user for zoneminder.
With all that done, the trick is to add an FFMPEG source with the right RTSP address. On the 'General' tab, select "Ffmpeg" as the source type:

On the 'Source' tab, you need to use the right source path. For video stream one, that is rtsp://zmuser:password@mycamera.example.com/media/video1 — change video1 to video2 for the second video stream, if available. And, obviously, use the account you created on your camera for zoneminder and whatever password. Since it's something that gets stored in clear text, I make a specific zmuser account with a password we don't use elsewhere. We've used both 'TCP' and 'UDP' successfully, although there was a lot of streaking with UDP.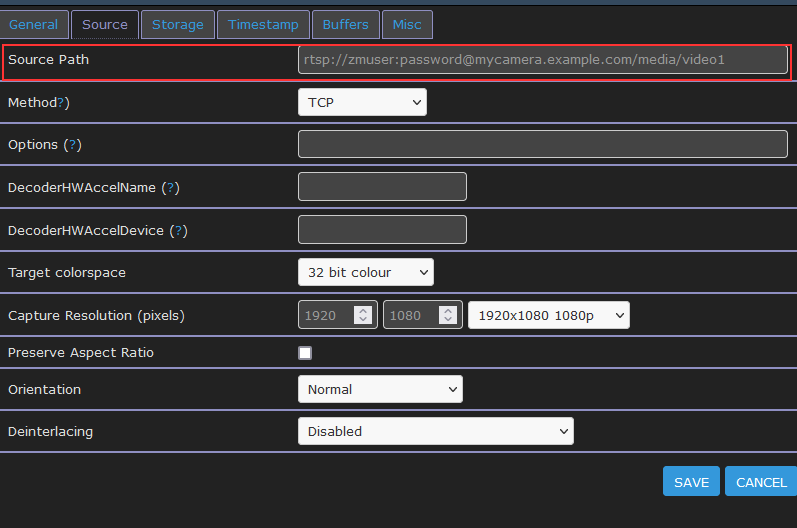 Save, give it a minute, and voila … you've got a Sony SNC-DH220T camera in Zoneminder!