We've had a horrible time using the DigiBoil we ordered some four or five months ago. The temperature is way off. The manufacturer says there's no calibration on the unit — and, if we want to be able to calibrate the unit, we should pay the money for a Brewzilla. A quote from their latest e-mail:
"The Digiboil is primarily designed (and marketed) for other purposes – we sell a great many for use with stills or as HLTs, typically. To that end, the granularity of temperature control of the Brewzilla is not typically needed for the Digiboil."
In my opinion, that's a little disingenuous. We ordered a DigiMash — a package to turn the DigiBoil into an all-in-one electric brewing system.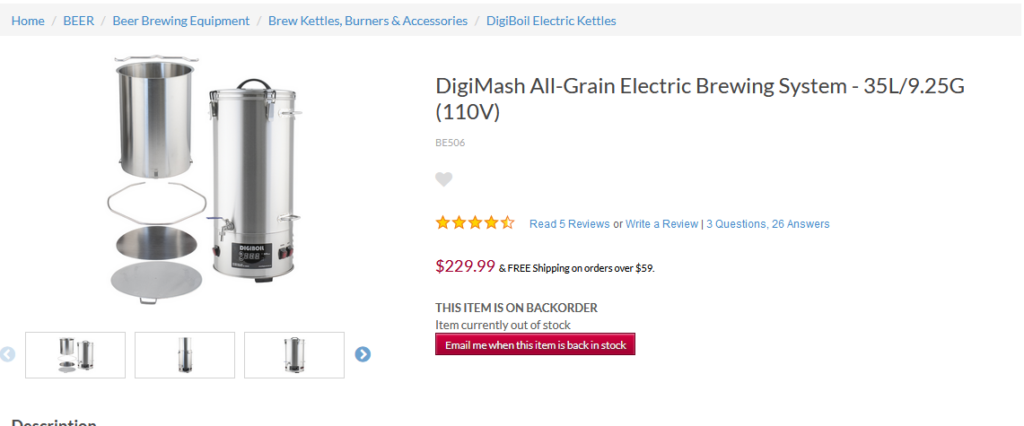 We were considering the iteration with a pump included

I'd totally believe it was originally designed as a HLT, accessories packages were put together to make it a brewing system but those accessories were discontinued because the thing doesn't work well enough to be a brewing system. But my opinion is that it was certainly was marketed as something fully functional. And the extra couple hundred bucks for the Brewzilla got you more advanced features like step mashing.
The strangest thing is that the problem seems to be the controller — building up a NodeMCU-based controller would make something better than a Brewzilla (you can flash your own firmware if you want the logic to change — we got put off the Brewzilla because v3.1.1 units weren't available in the US when we were looking to purchase something. The v3.1 logic started the timer when the elements kicked in. You'd have to buy an upgraded 3.1.1 board to get the new logic that starts the timer when the target temp is reached (and sixty minutes at 155 isn't the same as sixty minutes spent going from 135 to 155 then holding at 155).