I made, well not quite a stromboli (as I understand it, stromboli have tomato sauce inside, and this was completely without tomato sauce). The bread part is easy enough — you can use whatever pizza dough recipe you fancy. I had purchased KAF's Artisan Bread Flour when it was on sale a few months ago. Or their French style flour and used a traditional baguette recipe (3c flour, 1t salt, 1c or so water, and 2 1/4t yeast kneaded for a long time to make a chewy bread. Normal bread process – mix/knead, sit until doubled in bulk). For additional flavour, I added 1T of Italian spices to the flour. Once the dough has finished rising, preheat the oven to 550 F.
Take a chunk (I used about a quarter of the dough) and roll it out onto a silicone baking mat. The dough shouldn't be too thick – somewhere around an eighth of an inch. I made very large stromboli to be cut when served, so the rectangle of dough was about 12″ x 9″. Brush the dough with roasted garlic butter (1T melted salted butter, 1-2 cloves roasted garlic)
Spread filling in the rectangle – leaving some dough on either side to fold in, some dough on the bottom to seal the thing, and a lot of dough on the top to fold over.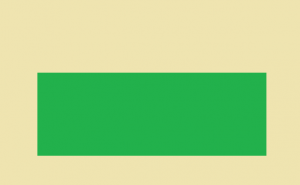 Fold the sides along the line shown below — this will seal the ends.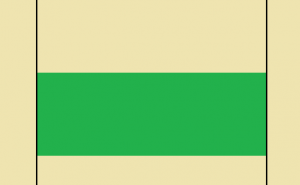 Fold the large piece of dough down to cover the filling. Then stretch the small piece of dough up over stromboli and seal it to the other piece of dough.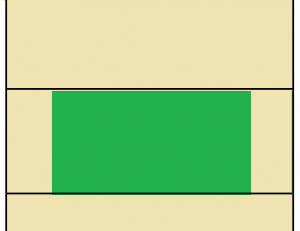 Place on a half sheet pan seam side down. If a glossy, crunchy crust is desired, brush with egg wash (mix an egg with a splash of water), let sit for a minute, and then brush again with egg wash. For a softer crust, brush with roasted garlic butter or butter.
Using a sharp knife or bread lame, slice five diagonal lines along the stromboli. I sliced almost completely through the dough and allowed it to split open as it baked. Bake for 10-15 minutes.
What can you put in a stromboli? Traditionally, you cover the dough with tomato sauce, sprinkle on cheese, add Italian meats, then sprinkle more cheese. I wasn't in the mood for tomato sauce. I made two fillings – 1c ricotta cheese, 1/2c shredded sharp cheddar, and 1c shredded broccoli (this is a great way to use up broccoli stems if you have some left over from another recipe). The other filling was 1c ricotta, 1/2c shredded sharp cheddar, 1c shredded chicken, and 2 diced peaches.