In fitting this dress, I decided to split the dress into a top and skirt to produce an outfit Anya can put on herself. As a dress, it was a little tricky to get into. I considered putting a zipper in the back, but she wouldn't be able to dress herself.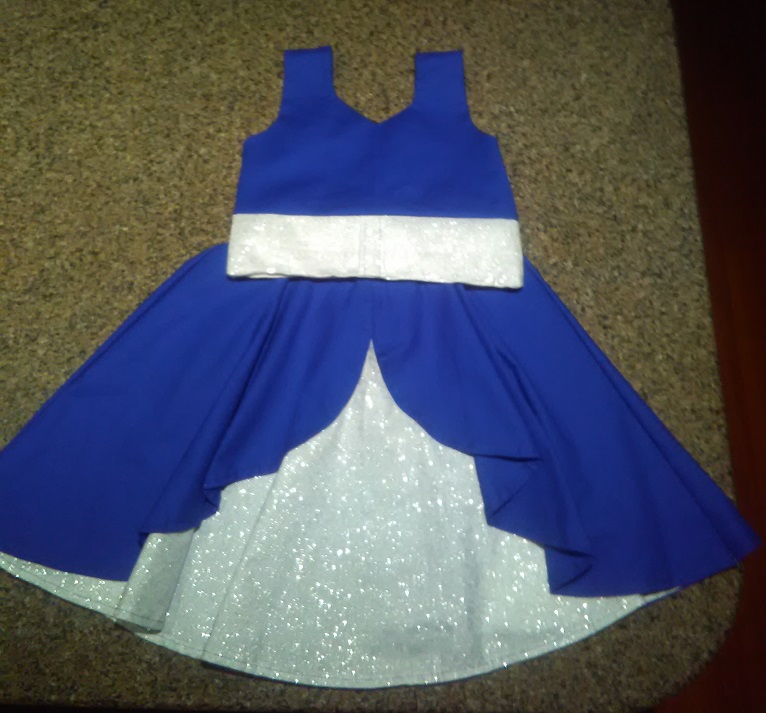 Since the skirt is basically a circle skirt, I added a wide waistband with 2″ elastic. Done.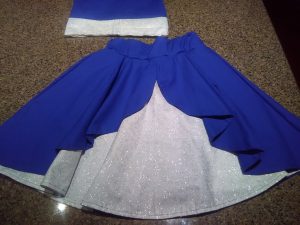 I've extended the lining (attached a strip of cream Bemberg lining material to the navy fabric which stops at the top of the white fabric).