WooHoo! When creating a channel, I have a privacy setting!!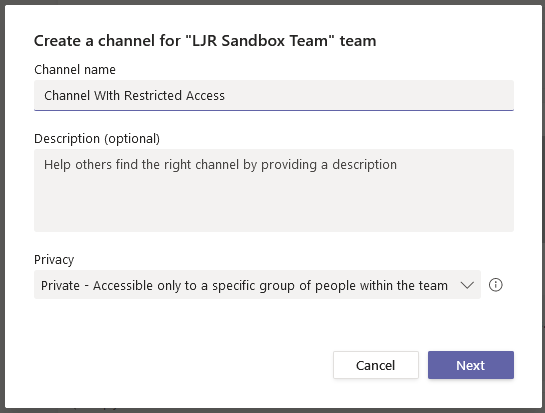 Individuals who do not have access to the channel do not see it in their Teams listing, and posts made to a private channel cannot at-mention the Team or individuals who do not have access. I'm glad Microsoft landed on the side of privacy in their implementation here.
It would be awesome if MS would have added the ability to
move channels into other Teams
with this rollout so we could consolidate Teams that were set up to restrict access to content. But at least we'll be able to consolidate general-access and restricted-access content in a single Teams space going forward.