You need the session ID of the console you want to remote control. How do you get this? Log into the server under your ID and run "query session" in a command prompt – the session ID is in the "ID" column. Yes there are a lot of ways to do this. Ask the person you want to remote control to run quser, add the 'session ID' column to task manager, etc.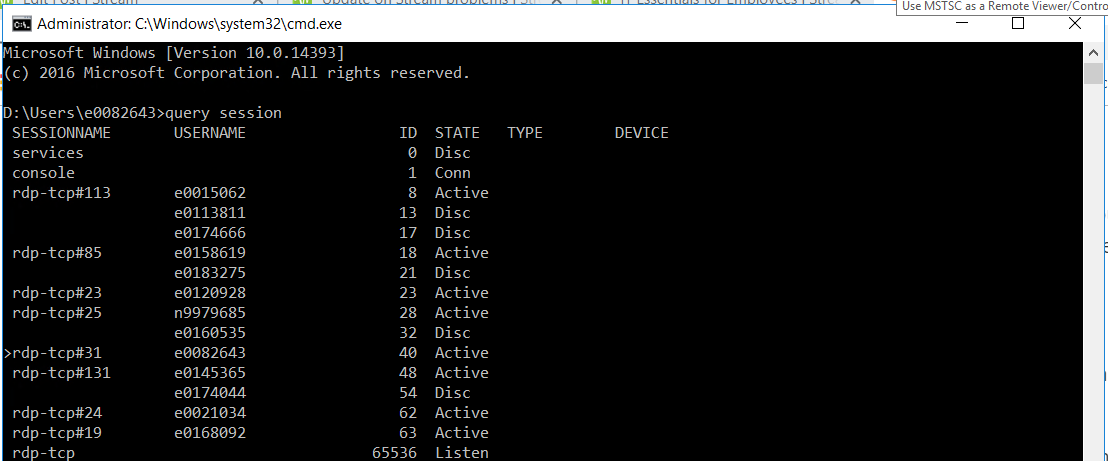 I am e0082643, which makes my session ID 40.
The person who wants to control the session needs to run mstsc with the /shadow option. You need to run mstsc as a user that is an administrator on the target host.
Run: mstsc /v:hostname /shadow:# /control
e.g. mstsc /v:cwwapp1726.windstream.com /shadow:40 /control
The session being controlled will see a control request – click 'yes' and the session will be shadowed. Click 'no' and it won't.