There are a few posts to which I frequently refer – support contacts for a product, time reporting codes to use for our projects, etc. These posts aren't updated frequently, so looking for them takes some scrolling. Searching for the post helps, but I still find myself scrolling through a dozen results.
You can save a post for later – essentially add a bookmark to the post – by clicking the little ribbon in the upper right-hand corner of the post.

To access saved posts, click on your avatar in the upper right-hand corner of Teams and select "Saved".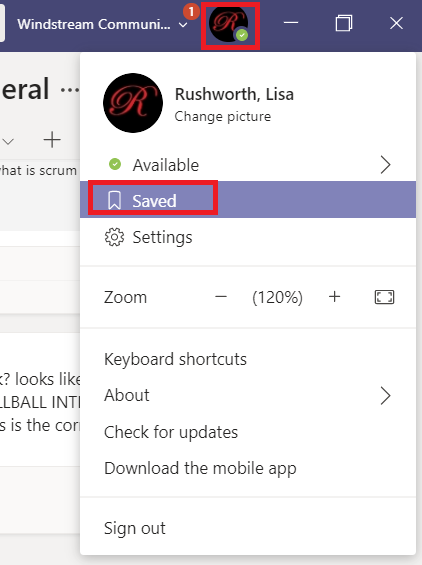 Or, if you prefer to keep your hands on the keyboard, use CTRL + E to move to the command bar and type /saved

Either method brings you to the same place – your saved posts.