You can! From the Teams side-bar, select Meetings.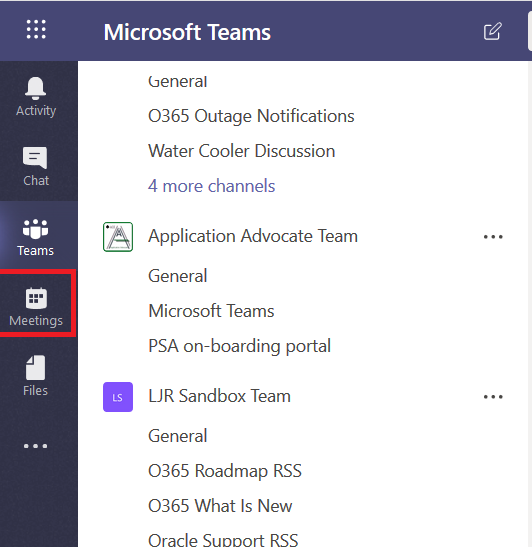 At the bottom of your screen, along the left-hand side click "Schedule a meeting".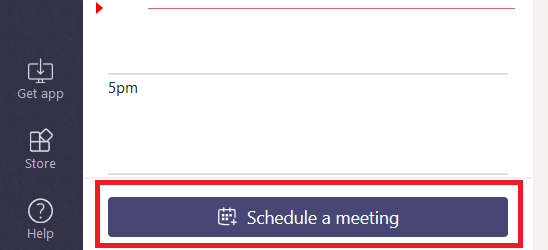 Add the usual stuff – a title, time, agenda. Click under "Invite people" and type in some names to add people to the invitation. They don't all have to work here – you can type in SMTP addresses as well.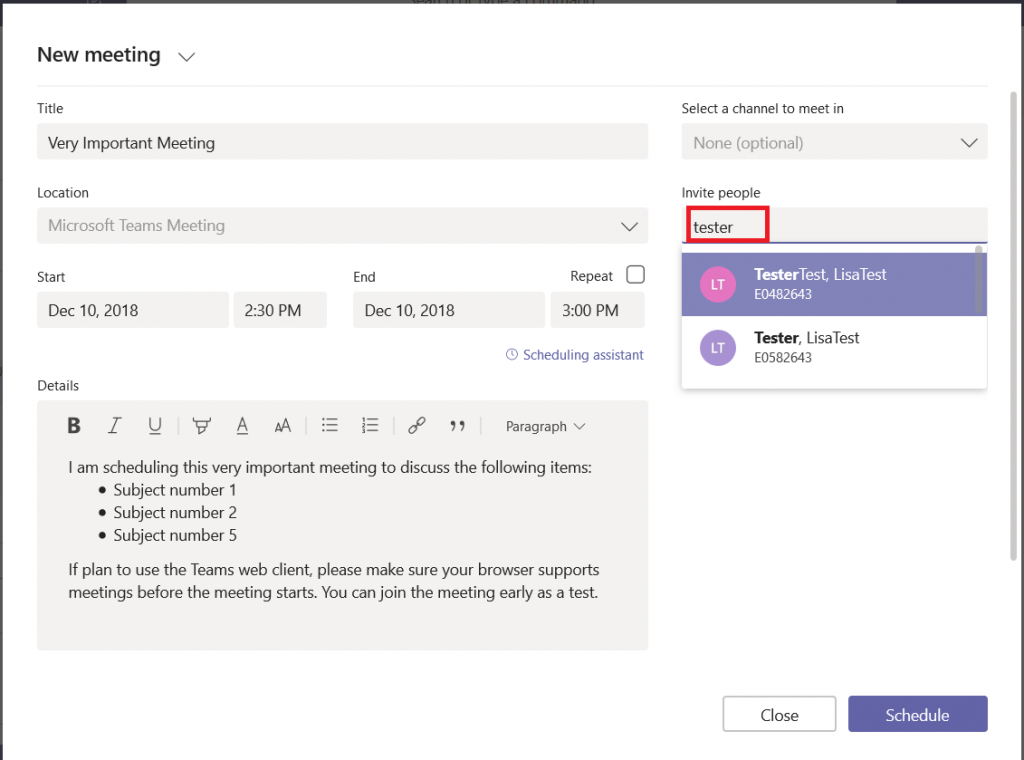 Once you've added your attendees, click on "Scheduling assistant" to view attendee availability.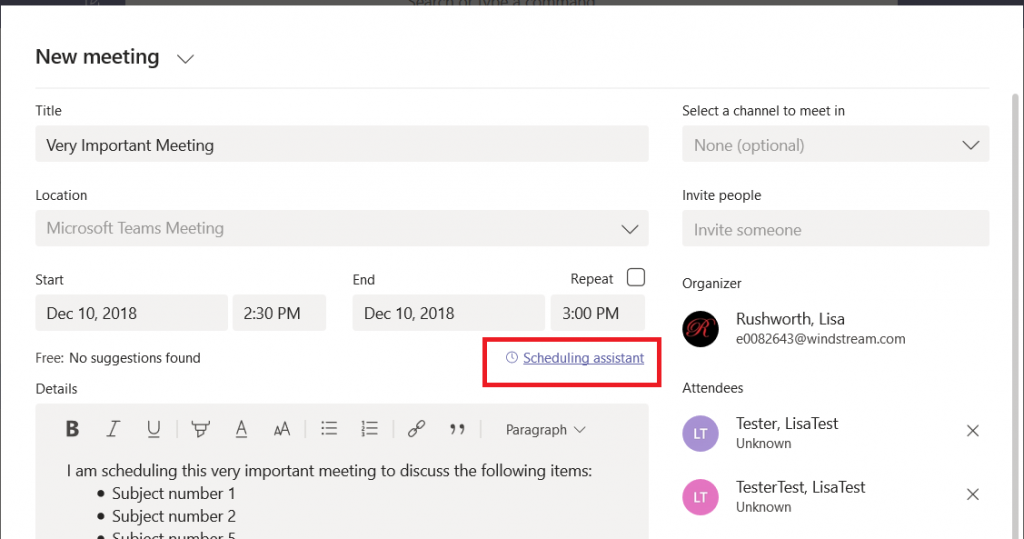 You will see each person's published availability to the left of their name, and text under their name will indicate if they are free during the selected time interval.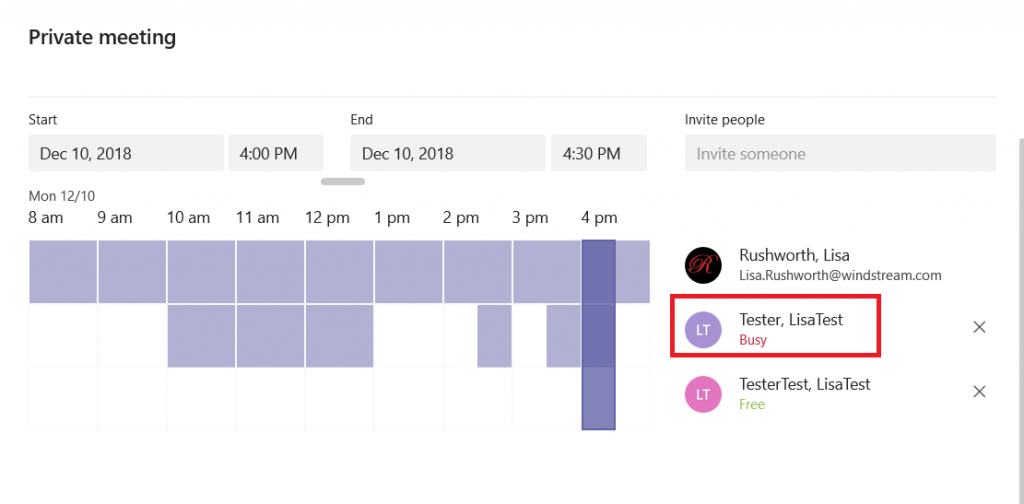 Select a time and click "Schedule".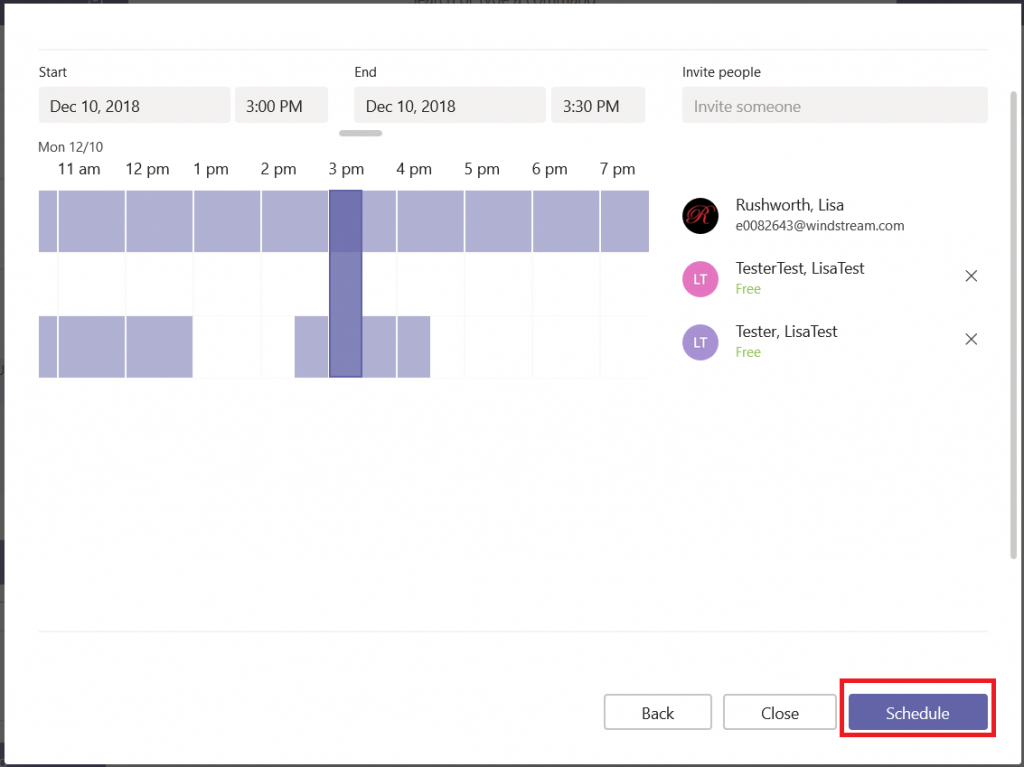 A meeting summary is displayed. You can edit the meeting if needed or click close.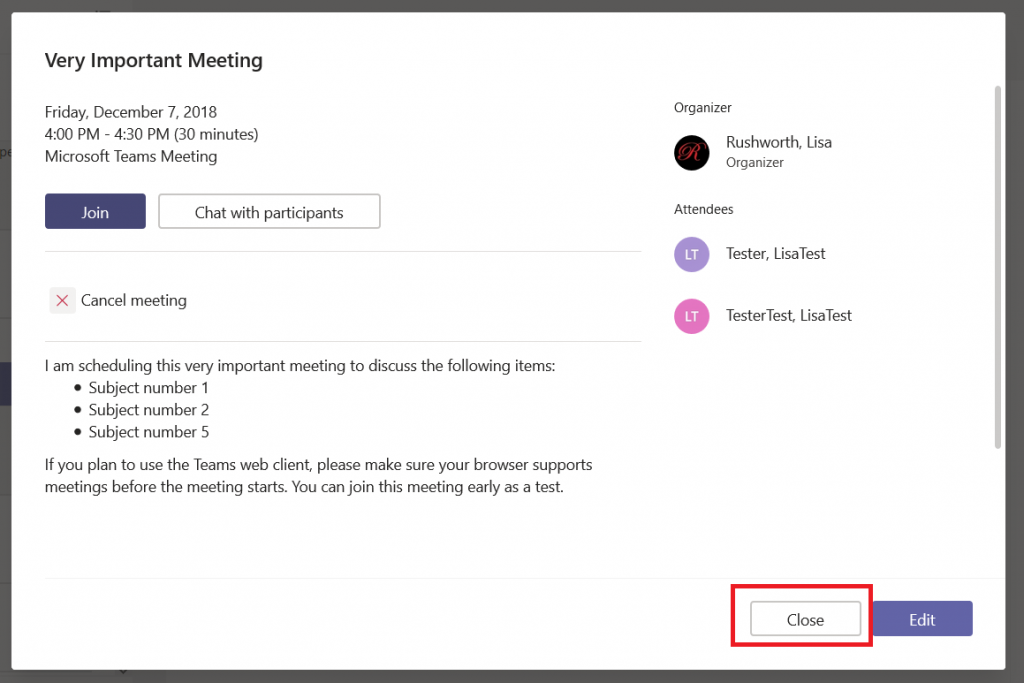 As attendees accept your invitation, you will see their acceptance within your meeting.

To attend the meeting, click the "Join" button.

If you've invited individuals who work outside of Windstream, they can still use the "Join Microsoft Teams Meeting" link to join the meeting. They'll be joining anonymously, and someone will have to let them join the meeting … but they'll get there too.