Do you have a two-foot-high stack of papers on the desk behind you? Does your whiteboard contain information that isn't quite ready to be broadcast? Or maybe you are working from the aeroport and your camera is facing the main terminal hallway – all of those people running past can be distracting. Video meetings humanize participants, but what's behind you isn't always something you want to share with others. When you join a scheduled Teams meeting, you can use a video filter to blur all of that stuff.
Click to join a meeting.

Click the slider next to the video camera to join the meeting with video.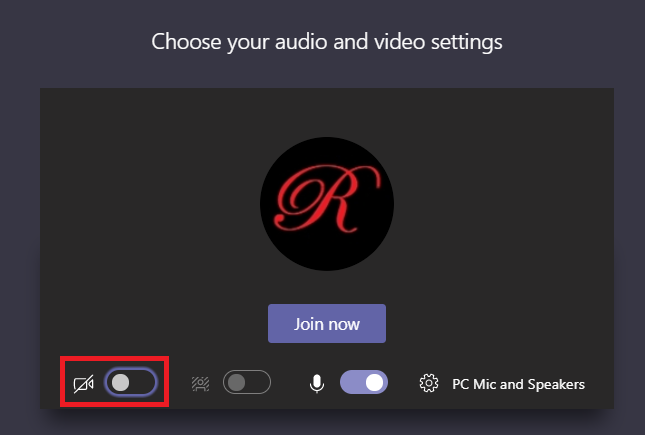 You will see a video preview. Click the middle slider to activate the background blurring filter.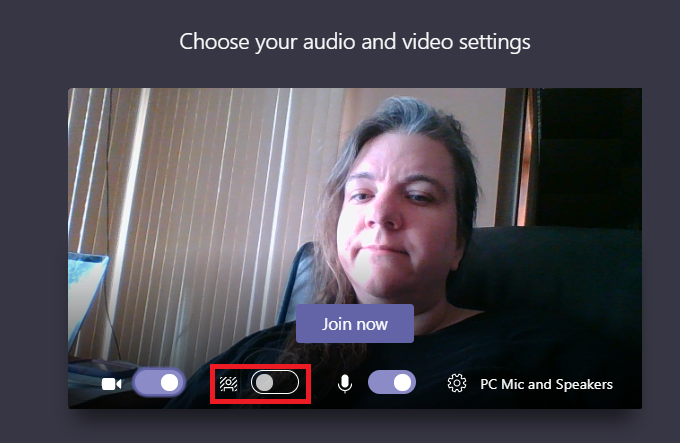 The video preview shows the changes. If the blur sufficiently obfuscates whatever you didn't want to show, click 'Join now' and join the meeting. If your desk still looks a mess … move your stuff 😊 The blur effect is not applied to things the filter considers to be in the "foreground" … so you might be able to achieve more blurring by pushing an object farther from the camera.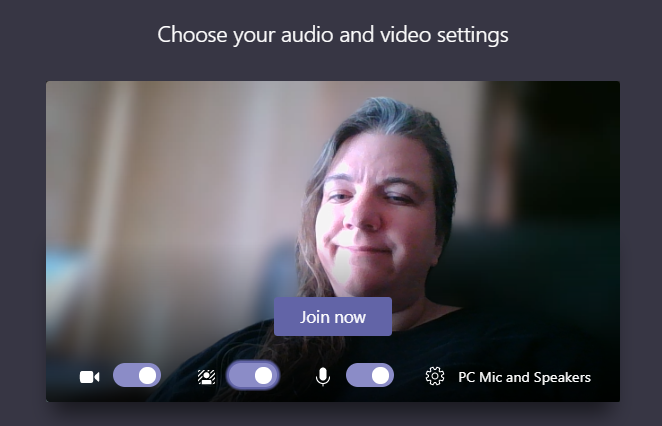 You can currently blur the background when joining scheduled Teams meetings. There is an RFE on UserVoice to enable this feature for 'meet now' meetings and video calls.