Adding a Planner board to Teams spaces is a great way to manage tasks within a group or for a project, but it can be a little difficult as an individual to keep track of tasks scattered across various Teams. Microsoft Teams also provides a view of your tasks.
Click on "More apps" on the left-hand toolbar and select "Planner"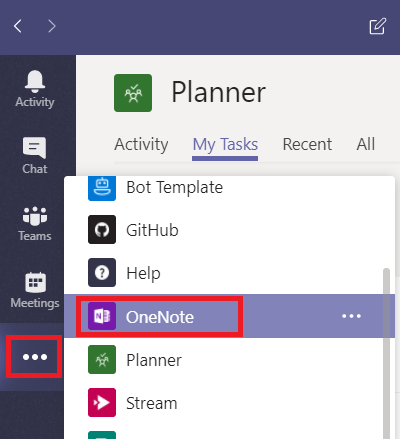 Click on "My Tasks". You will see tasks in any Planner board that have been assigned to you. You can edit task content, change labels, and change the completion status from within this view.


Although you can edit most of the Task details, you cannot drag it between buckets on the Planner board. To do that, you need to open the containing Planner board. Currently, there's no way to navigate directly to the Planner board from within this view. You can click the inverted caret next to "Group by …" and select "Plan" to see the name of the Planner board that contains your task. You can then find the board on https://tasks.office.com