We've made a bunch of new soaps this past week — mostly using the same 20% super-fat all coconut oil recipe, although I made a 0% super-fat coconut oil soap to use as laundry detergent. We just have to visit some store that actually stocks washing soda (WalMart – not somewhere I frequent, but according to their web site … it's stocked at every local store here).
We made a rainbow swirl soap with orange essential oil — important thing about making rainbow swirl soap? Don't try to smooth out the top! The whole top is a consistent lavender colour … cool, though, because the rainbow bits appear as you use the soap. Totally not what I was going for, though.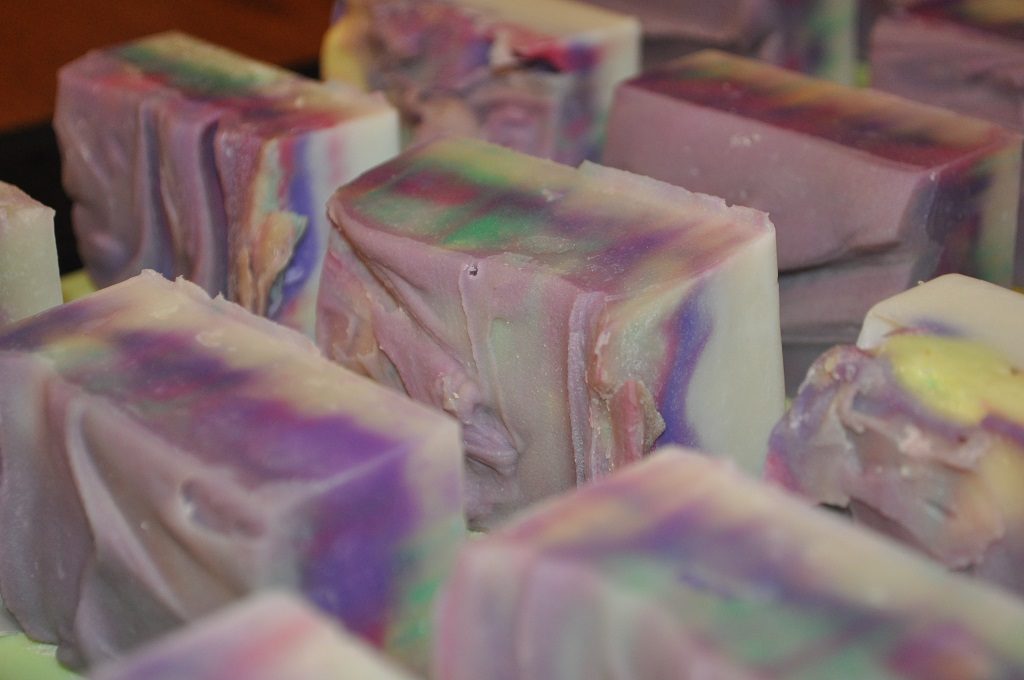 Another swirled soap using activated charcoal and green zeolite clay with tea tree essential oil. Again the swirl didn't turn out the way I wanted … I think you've got to have really fluid soap batter to get these swirl techniques to succeed. This batch was less thick than the rainbow above … but it still got gloppy as I poured it. Also – there's a reason the 'column pour' technique has a square in the middle. If you use a round object (say, a glass that you happen to have and know won't be harmed by soap) , you get concentric circles. Not a design with scallops to it.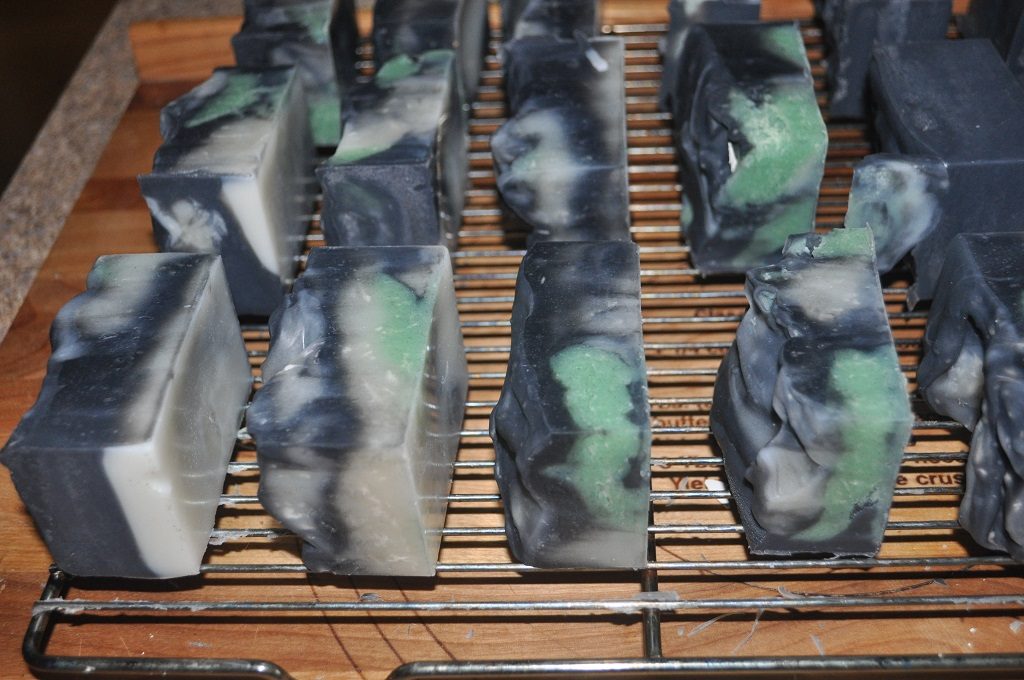 And I've found a few new recipes that I'd like to try — one is using pureed cucumber in place of water in the soap. And one that's got to wait for next year — using daffodils as the colourant!