Click on "Post in multiple channels"

To post in additional channels, click "Select chann…"

Check off the channels into which you want the post written – this can be a channel in any Teams space where you are able to post messages. Click "Update".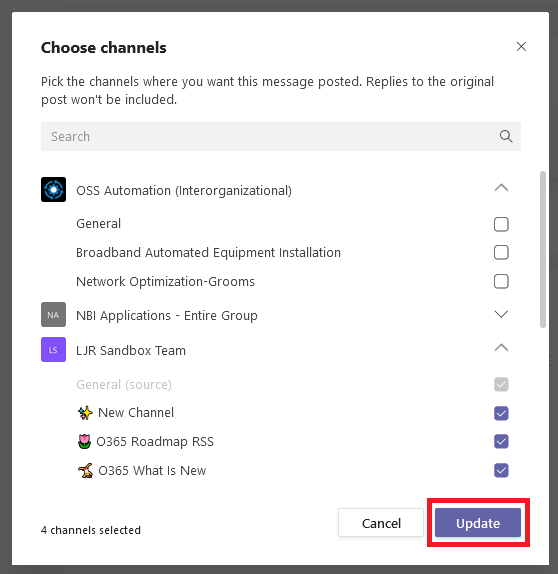 When your message is posted, an indicator will appear letting everyone know it was posted in multiple channels. No, there doesn't appear to be a way to see which channels – that's probably a permission / information leakage nightmare (post something into the "Mass Layoffs" channel that I shouldn't know exists … I shouldn't be able to see that channel name). But the glif gives you some confirmation if you think you've seen this info elsewhere.

Note – the posts are not linked to each other. If someone replies in one channel, the post in the other channels will not include the reply. So while this is a quick way to disseminate the same information to various teams … you're starting multiple conversations too.
Also note — there doesn't appear to be a way to edit cross-posted messages.