Searching for documents can be a time-consuming process – querying different locations for the same search string. Microsoft Search is beginning to unify searching across the Office365 environment. From one location, you can search SharePoint online content, OneDrive for Business files, and Microsoft Teams chats and channel conversations.
Head out to Bing, Microsoft's public search engine, and search for something you've discussed recently in Teams … there are results, but nothing from your chats or files. Our information is private!
Click "Sign in" in the upper right-hand corner of the search page.

Log in using your Windstream account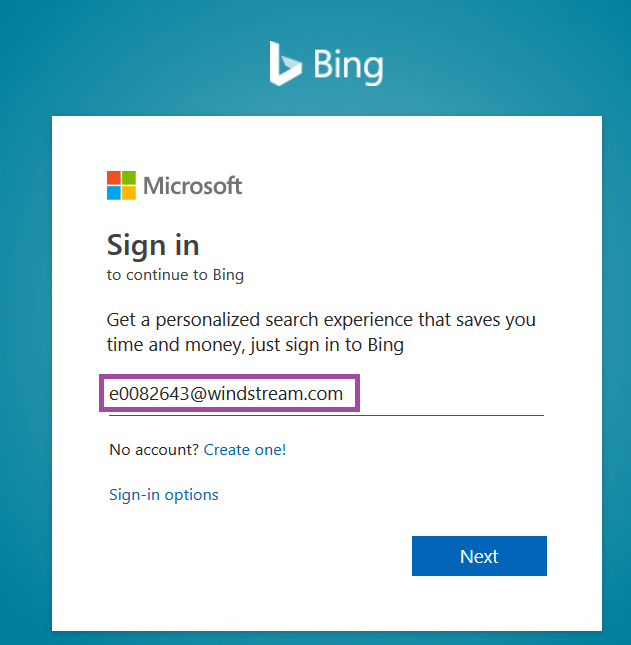 Once you've signed in, Bing looks basically the same … but you'll see your avatar in the upper right-hand corner of the screen.

Search for that recent discussion topic again – you'll see the same public search results, but you'll also have a link to "See work results".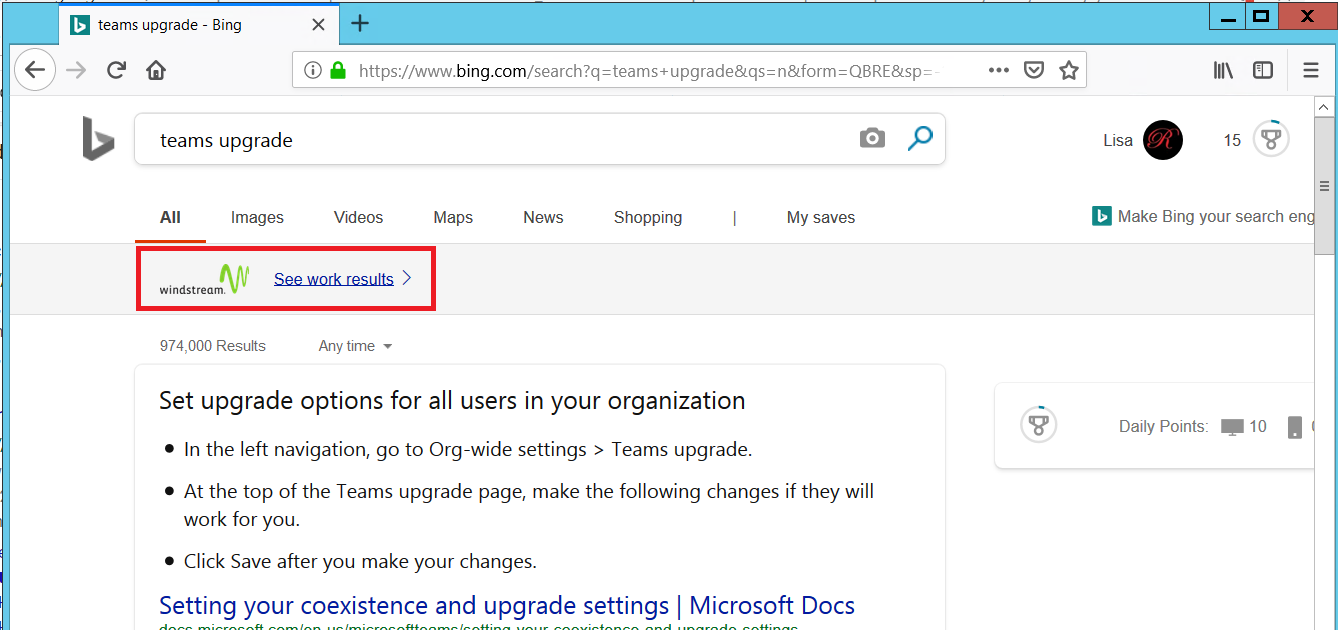 Voila – work results 😊 Results are grouped by where the information is stored – "Sites" for SharePoint Online sites, Files for SharePoint or OneDrive files (Teams "Files" are stored in SharePoint Online, so will be found in here too), and Teams for Teams chats and channel conversations. Search results only include documents and conversations to which you have access. And no, random people on the Internet aren't seeing your files and conversations.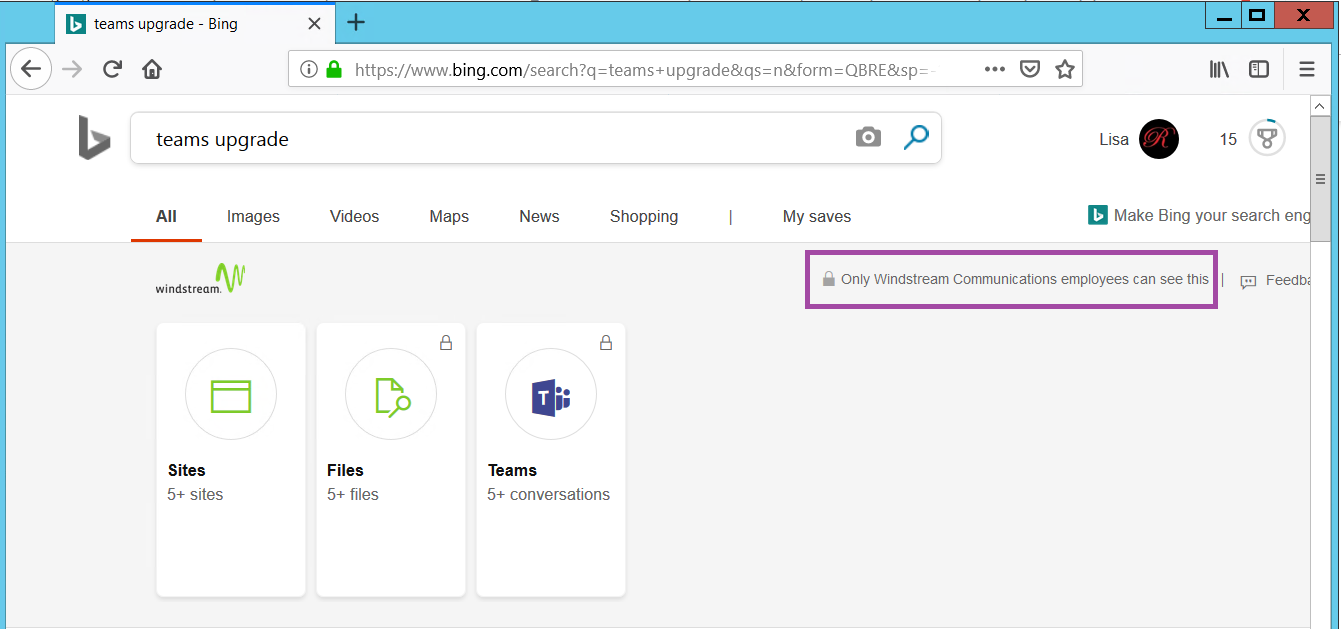 Clicking on a search result will open it in the appropriate application.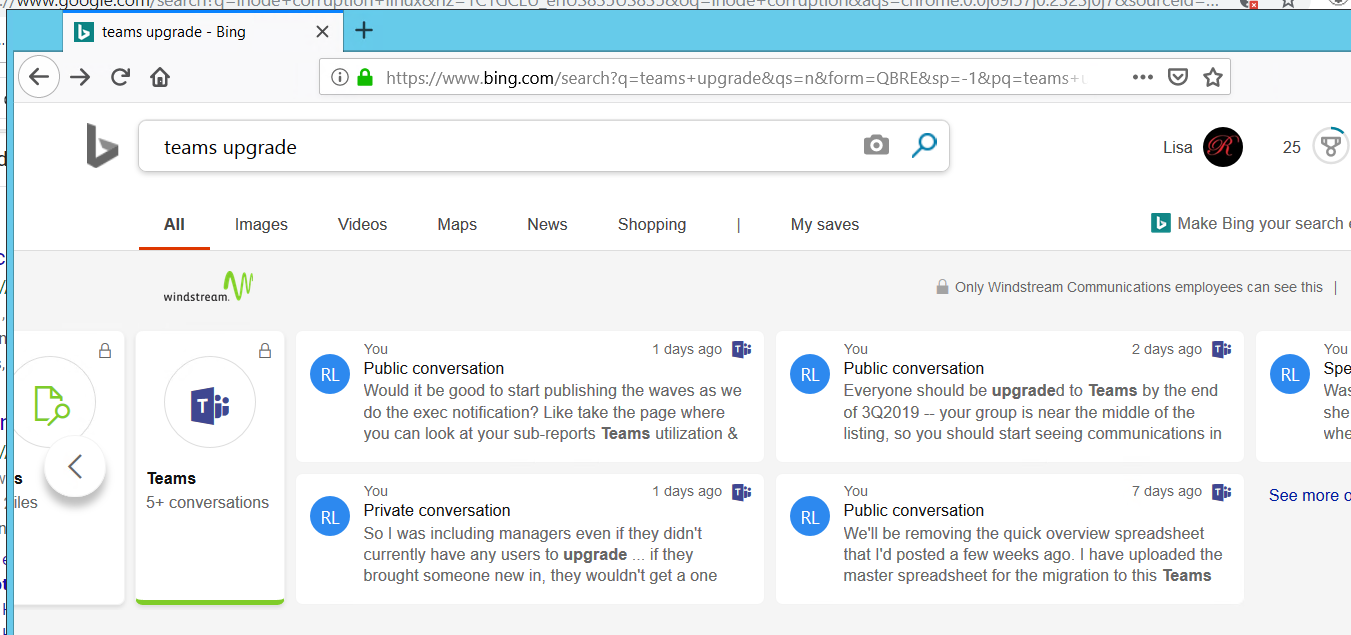 In addition to providing "one stop shopping" for my searches, I've found this particularly useful when researching programming or telecommunication topics – if someone has public OneDrive or SharePoint information on the topic, I supplement the generic Internet search results with information specific to Windstream.
Unfortunately, there's not a UserVoice site for Microsoft Search. If anyone else wants to suggest they incorporate Exchange Online data into the search, there's a "Feedback" button in your search results 😊